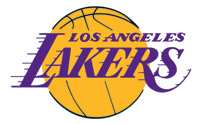 The two-time defending champion Los Angeles Lakers play right here on 710 ESPN, and we want to hook you up like only the Lakers radio home can, with tickets right behind the Lakers bench for game 2 on Wednesday April 20th!
Listen to the Lakers Shootaround pregame show on Wednesday starting at 5:30pm PT. When you hear Spero Dedes' radio call of the Lakers win in game 7 of last year's NBA Finals, that's your cue to call!
Be the 17th caller to get through to 1.877.710.ESPN (3776) and you win a pair of seats in ROW 1, right behind the Lakers bench! Don't miss this once in a lifetime opportunity to be this close to the Lakers during their quest for the franchise's 17th championship!
---