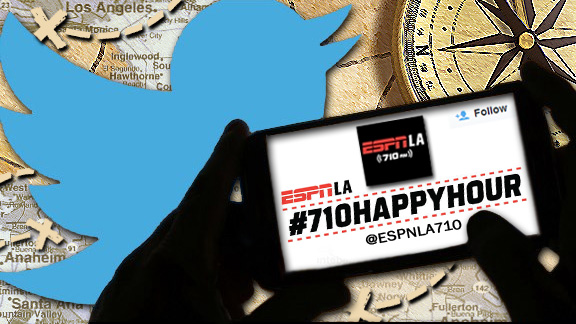 "Defying the laws of HAPPY HOUR!"
Every Friday is a GOOD Friday with ESPNLA! We plan to kick off your weekend right by giving you a chance to win exclusive ESPNLA prizes during our #710HappyHour!
Follow us on twitter at @ESPNLA710 as we will be tweeting clues on where you can find us during our #710HappyHour for your chance to win: Basketball Playoff tickets, UFC 173 tickets plus a 2 night stay in Vegas, a signed Kobe basketball and BET Experience tickets, just to name a few.
So look out for our tweets and piece the clues together to find ESPNLA at our secret locations on Fridays!