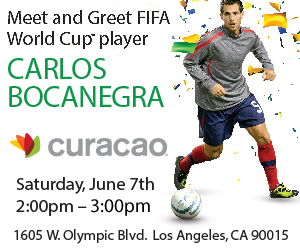 Come on down to Curacao on June 7th from 2:00 - 3:00 p.m. for a meet and greet with Chivas USA star Carlos Bocanegra!
ESPNLA 710's sports center update and host, Beto Duran, will also be present along side our ESPNLA street team who will be giving away prizes at our ESPNLA table!
So don't miss out on the fun! Be at Curacao in Downtown L.A. on June 7th!