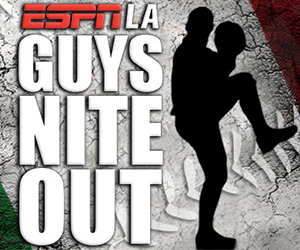 We want YOU to be a part of the "710 Clique" and spend a Guys Night Out with our ESPNLA team!
Join your favorite ESPNLA hosts for a fiesta at the Big A to catch Derek Jeter's farewell tour as the Angels take on the Yankees on Cinco de Mayo! ESPNLA will be throwing this fiesta in suite seats so you can watch the game in style!
Starting Monday April 21st listen from 10 a.m to 7 p.m. as each show will announce their question of the day and the cue to text.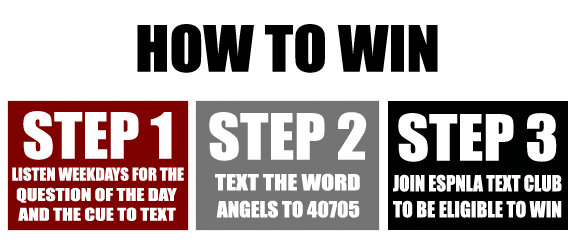 Guys Nite Out is brought to you by Keyes, visit www.keyescars.com today, and www.westernexterminator.com