Jon Weisman of ESPNLosAngeles.com's Dodger Thoughts blog
offers a player-by-player look at some of the key members,
best stories and biggest disappointments of the Dodgers' season.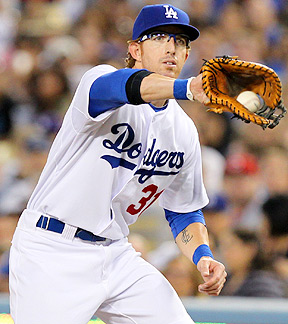 Icon SMI
31
LEFT FIELD
WT: 190 lbs. HT: 5-11
BATS: Left THROWS: Left
BORN: March 2, 1977
BIRTHPLACE: Rochester, Mich.


He was 20-for-59 with five homers (.991 OPS) through Sept. 18. He won't start next season, if for no other reason than his you-thought-Manny-was-bad fielding, but he could grab a couple hundred plate appearances. ... Highlight: Went 3-for-4 with a three-run homer in a 15-9 win at Philadelphia on Aug. 10. ... Lowlight: Gibbons was a mess in left field while going 0-for-5 against Colorado on Sept. 19. ... Sidelight: Tied for fourth on the team in second-half homers.
020
| SPLITS | G | AB | R | H | HR | RBI | AVG | SLG | OPS |
| --- | --- | --- | --- | --- | --- | --- | --- | --- | --- |
| 2011 | 24 | 55 | 5 | 14 | 1 | 5 | .255 | .345 | .668 |
| Career | 840 | 2917 | 364 | 759 | 127 | 427 | .260 | .453 | .768 |