Greeny and Golic react to a man's decision to bet on Rory McIlroy to win the Masters Tournament after purchasing a danish that resembled the golfer.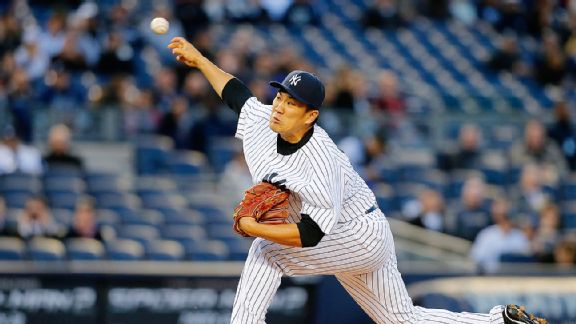 Jim McIsaac/Getty ImagesJohn Smoltz tells the guys about Masahiro Tanaka, Josh Hamilton, the state of MLB and much more.
• ESPN MLB Insider Jayson Stark gives his takes on Miguel Cabrera's place in history, the size of the strike zone and more. Stark

• Eight-time MLB All-Star John Smoltz shares his thoughts on the pace of play in baseball, Masahiro Tanaka's ability, Josh Hamilton's injury and more. Smoltz

• Four-time Masters champion Arnold Palmer tells Greeny and Golic about what makes Augusta so special, Tiger Woods' future, the state of golf and more. Palmer

Greeny completes Mike & Mike's last NCAA tournament bracket wager payoff in four installments.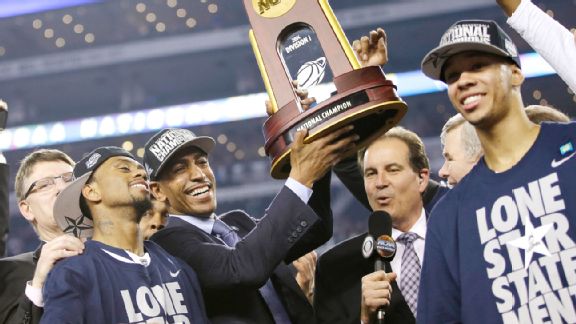 AP Photo/David J. PhillipKevin Ollie tells the guys about Connecticut's comeback wins in the NCAA tournament and much more.
• Connecticut coach Kevin Ollie comments on his future, his team's comeback wins in the NCAA tournament, succeeding Jim Calhoun, the Huskies' double dip and more. Ollie

• Connecticut coach Geno Auriemma dishes on the Huskies' season, his reaction to winning the NCAA tournament, how this year's team compares to past squads, the state of WCB and more. Auriemma

• Golf legend Gary Player covers Tiger Woods' injury, advice he would give Woods, whether Woods can break Jack Nicklaus' record, what sets the Masters Tournament apart from other majors and more. Player


• ESPN NFL analyst Mark Schlereth weighs in on his Twitter fight with Robert Griffin III, Tiger Woods' future, whether Hank Aaron is the home run king and more. Schlereth


• Greeny milks a cow and experiences an unwelcome interruption.
• Greeny gets his eyebrows waxed while attempting to continue his conversation with Golic.
• Greeny performs Vanilla Ice's "Ice Ice Baby" while dressed in an MC Hammer suit.
• Greeny participates in a pizza-eating contest against Bubba.