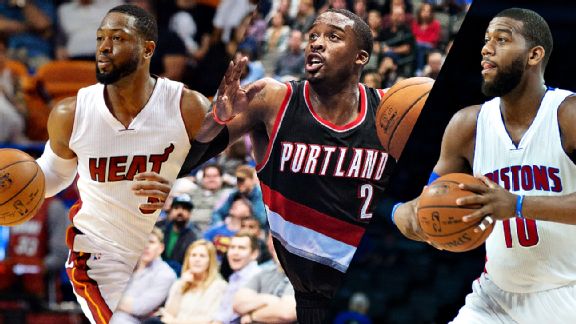 USA TODAY SportsBruce Bowen tells the guys that Wesley Matthews' signing with the Mavericks is underrated.
• ESPN NBA analyst Bruce Bowen shares his thoughts on the recruiting power of Pat Riley and who the most underrated signing of free agency has been thus far. Plus, if DeAndre Jordan can be the main threat on a championship team. Bowen

• ESPN NBA Insider Ramona Shelburne covers the latest in LaMarcus Aldridge's free agency recruitment including a dinner with Pat Riley and a follow-up meeting with the Lakers. Plus, how the Suns were able to become a contender for his services. Shelburne

NBA Lockdown »
• ESPN NFL Insider Adam Schefter ESPN NFL Insider Adam Schefter covers the recent run of suspensions in the NFL due to performance enhancing drugs and banned substances. Plus, when there will a decision on the appeals of Greg Hardy and Tom Brady. Schefter

Football Today »
• ESPN soccer analyst Julie Foudy previews the Women's World Cup Final including what style of play we can expect from the USWNT and Japan and if there will be any formation changes from either side. Plus, reaction to Laura Bassett's own goal for England. Foudy

Over The Ball »
Insider: Hear the full show
Listen to Mike & Mike -- commercial free, either streaming or as a podcast!
Not an insider? Sign up now »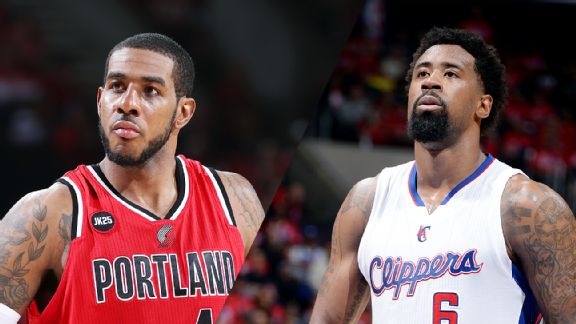 Getty ImagesMarc Stein tells the guys about favorites to land LaMarcus Aldridge and DeAndre Jordan and more.
• ESPN NBA Insider Marc Stein discusses favorites to sign LaMarcus Aldridge and DeAndre Jordan, the interest in Greg Monroe, the Lakers' free agency issues and Kevin Love's return to the Cavaliers. Stein

NBA Lockdown »
• ESPN NBA analyst Jeff Van Gundy talks about NBA free agency and housing Morgan Brian and Meghan Klingenberg when they play for the Houston Dash in the summer. Van Gundy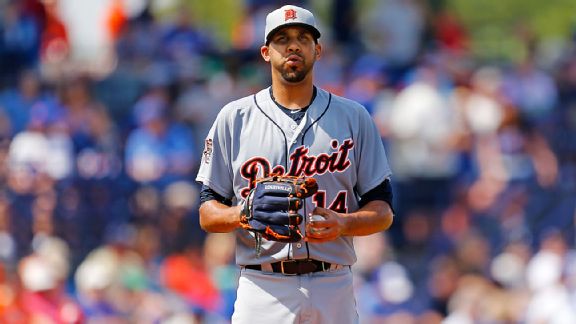 Rob Foldy/Getty ImagesDavid Price tells the guys about the Tigers' outlook, self-policing in MLB, his expiring deal and more.
• Tigers P David Price comments on his team's outlook, his performance this season, his expiring contract, the voting process for the All-Star Game and self-policing in MLB. Price

Baseball Tonight »
• ESPN MLB Insider Buster Olney and ESPN 97.9 FM's Rob Dibble give their takes on self-policing in baseball, and Dibble shares stories of being managed by Pete Rose in Cincinnati. Olney and Dibble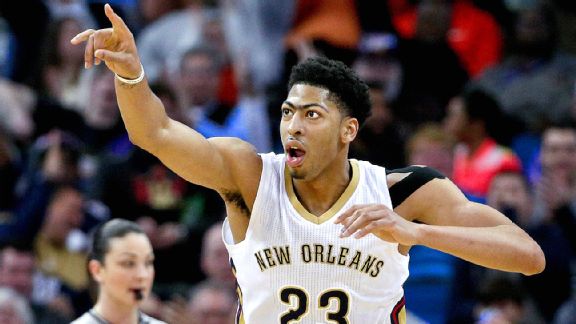 Derick E. Hingle/USA TODAY SportsTom Penn tells the guys about Anthony Davis' contract extension with the Pelicans and much more.
• Raptors G Luke Ridnour comments on being traded four times in less than a week, whether he could retire before next season, the best part about playing in the NBA and how the game has evolved. Ridnour

NBA Lockdown »
• ESPN NBA analyst Tom Penn covers teams' approaches to the start of free agency, Anthony Davis' contract extension, how the Pelicans should build around Davis and Dwyane Wade's value. Penn

• ESPN NBA Insider Chris Broussard discusses the chances that Dwyane Wade will return to the Heat, Kevin Love's future with the Cavaliers and Anthony Davis' contract extension with the Pelicans. Broussard