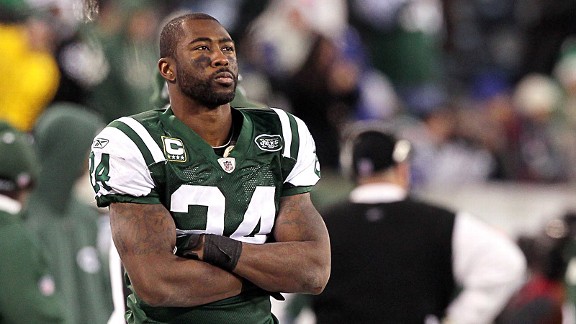 Jim McIsaac/Getty ImagesRon Jaworski tells Greeny and Herm Edwards about Darrelle Revis, Joe Flacco and much more.
• ESPN NFL analyst Ron Jaworski weighs in on the recent success of young QBs, the way that Joe Flacco handles criticism, whether the Jets should trade Darrelle Revis and more. Jaworski

• ESPN NFL analyst Brian Dawkins dishes on what makes mobile QBs so difficult to defend, Colin Kaepernick, Alex Smith, whether the Jets should trade Darrelle Revis and more. Dawkins

• ESPN New York's Rich Cimini comments on how Woody Johnson feels about Darrelle Revis' future with the Jets, Revis' recovery from a torn ACL and more. Cimini

LISTEN LIVE ON ESPNLA.COM


MIKE & MIKE AT THE MLB ALL-STAR GAME
NCAA TOURNAMENT BET PAYOFFS
Mike Greenberg completes the latest installment of the guys' bracket wager payoff. Photos


Watch: Greeny Milks a Cow


Watch: Greeny Gets Waxed


Watch: Greeny Competitively Eats


Watch: Greeny Sings Vanilla Ice

JAYSON STARK'S MLB TRIVIA
Miguel Cabrera will start in his ninth MLB All-Star Game on July 15. Only two other active players have participated in more Midsummer Classics than him. Who are these individuals? Listen

THE HIGHLIGHTS
Tony Clark, MLB
MLBPA executive director Tony Clark tells Mike Greenberg and Mike Golic about the abundance of pitching injuries and the 2014 Home Run Derby.
John Smoltz, MLB
MLB Network's John Smoltz tells Mike Greenberg and Mike Golic about injuries to pitchers and playing in the All-Star Game during his career.
Bud Selig, MLB
MLB commissioner Bud Selig chats with Mike Greenberg and Mike Golic about the MLB All-Star break, the state of the league and baseball's drug-testing policy.
Marc Stein, NBA
ESPN.com NBA Insider Marc Stein covers the impact of Dan Gilbert's letter, whether the Cavaliers could win a title with LeBron James, Chris Bosh's deadline for his decision and Carmelo Anthony's future.
Chris Broussard, NBA
ESPN NBA Insider Chris Broussard discusses the delay in LeBron James' choice, Chris Bosh's deadline, whether James would return to Miami without Bosh and Carmelo Anthony's consideration of the Bulls.
Brian Windhorst, NBA
ESPN NBA Insider Brian Windhorst covers how LeBron James' impending choice affects the Rockets, whether James and Carmelo Anthony could team up in Miami and Dwyane Wade's future.
Michael Strahan, NFL
Pro Football Hall of Fame inductee Michael Strahan discusses how he would approach Johnny Manziel, the handling of Josh Gordon and the negotiations between Jimmy Graham and the Saints.
Richard Sherman, Seahawks
Seahawks CB Richard Sherman dishes on life since the Super Bowl, why he believes Seattle will perform better during the upcoming season, Johnny Manziel's lifestyle and Josh Gordon's arrest.
BEST OF MIKE & MIKE ON ESPN RADIO: SHOW IN REVIEW JANUARY 25