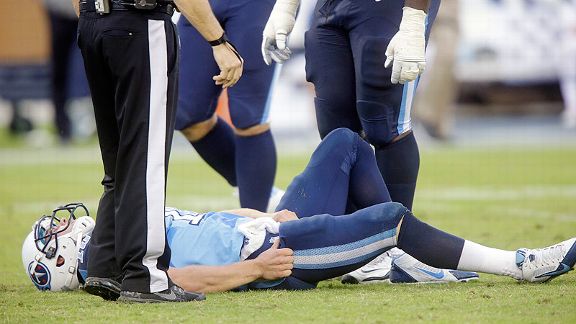 AP Photo/Wade PayneMark Schlereth tells the guys about the hits that caused Jake Locker's hip and knee injury and more.
• ESPN Radio's Mark Schlereth discusses the successful and struggling divisions in the NFL, the criticism of Greg Schiano, Eagles-Giants, whether the hits on Jake Locker warranted fines and more. Schlereth

• ESPN Radio's Mel Kiper Jr. previews Ohio State-Northwestern and Washington-Stanford. Plus, he talks about Braxton Miller's return last weekend against Wisconsin, SEC quarterbacks' NFL prospects and more. Kiper Jr.

• Super Bowl XXXV champion Brian Billick covers Eagles-Giants, New York's offensive line, Chip Kelly's style of play, the NFC East, the Broncos' 4-0 start and more. Billick

LISTEN LIVE ON ESPNLA.COM


MIKE & MIKE AT THE MLB ALL-STAR GAME
NCAA TOURNAMENT BET PAYOFFS
Mike Greenberg completes the latest installment of the guys' bracket wager payoff. Photos


Watch: Greeny Milks a Cow


Watch: Greeny Gets Waxed


Watch: Greeny Competitively Eats


Watch: Greeny Sings Vanilla Ice

JAYSON STARK'S MLB TRIVIA
Miguel Cabrera will start in his ninth MLB All-Star Game on July 15. Only two other active players have participated in more Midsummer Classics than him. Who are these individuals? Listen

THE HIGHLIGHTS
Marc Stein, NBA
ESPN.com NBA Insider Marc Stein covers the impact of Dan Gilbert's letter, whether the Cavaliers could win a title with LeBron James, Chris Bosh's deadline for his decision and Carmelo Anthony's future.
Chris Broussard, NBA
ESPN NBA Insider Chris Broussard discusses the delay in LeBron James' choice, Chris Bosh's deadline, whether James would return to Miami without Bosh and Carmelo Anthony's consideration of the Bulls.
Brian Windhorst, NBA
ESPN NBA Insider Brian Windhorst covers how LeBron James' impending choice affects the Rockets, whether James and Carmelo Anthony could team up in Miami and Dwyane Wade's future.
Michael Strahan, NFL
Pro Football Hall of Fame inductee Michael Strahan discusses how he would approach Johnny Manziel, the handling of Josh Gordon and the negotiations between Jimmy Graham and the Saints.
Richard Sherman, Seahawks
Seahawks CB Richard Sherman dishes on life since the Super Bowl, why he believes Seattle will perform better during the upcoming season, Johnny Manziel's lifestyle and Josh Gordon's arrest.
Chris Broussard, NBA
ESPN NBA Insider Chris Broussard discusses what Chris Bosh could earn from the Heat, Dwyane Wade's health, the Lakers' pitch to Carmelo Anthony and Derrick Rose's role in recruiting Anthony.
Alexi Lalas, Soccer
ESPN soccer analyst Alexi Lalas weighs in on Brazil's defense in its loss to Germany, Miroslav Klose's World Cup scoring record and the Selecao's approach to the third-place match.
Aaron Goldhammer, NFL
ESPN Cleveland's Aaron Goldhammer gives his take on the rumors surrounding LeBron James' future, fan perception of Josh Gordon and Johnny Manziel's conduct away from the field.
BEST OF MIKE & MIKE ON ESPN RADIO: UNWARRANTED PUNISHMENT?