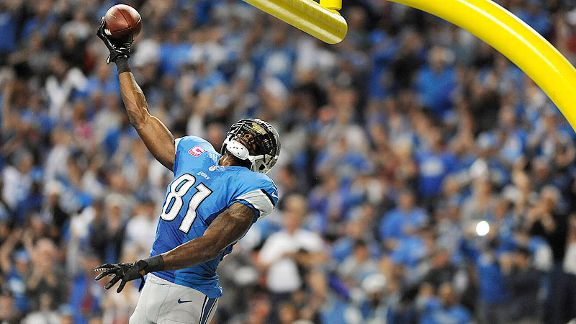 AP Photo/Jose JuarezBrian Billick tells the guys about Calvin Johnson's dominance, the Panthers' potential and much more.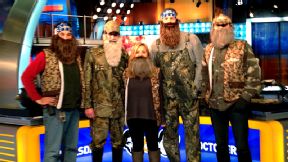 ESPN RadioHappy Halloween from the Mike & Mike staff!
• ESPN NFL analyst Mark Schlereth weighs in on what it takes to win championships in the NFL, the front-runners for next year's MLB season, Dez Bryant's sideline behavior and more. Schlereth


• Super Bowl XXXV champion Brian Billick dishes on Calvin Johnson's dominance, Dez Bryant's conduct during the Cowboys' loss to the Lions, his expectations for the Panthers and more. Billick

LISTEN LIVE ON ESPNLA.COM


NCAA TOURNAMENT BET PAYOFFS
Mike Greenberg completes the latest installment of the guys' bracket wager payoff. Photos


Watch: Greeny Milks a Cow


Watch: Greeny Gets Waxed


Watch: Greeny Competitively Eats


Watch: Greeny Sings Vanilla Ice

JAYSON STARK'S MLB TRIVIA
Paul Konerko is one of three active players who have hit 20 home runs in a season at least 13 times. Who are the two others? Listen

THE HIGHLIGHTS
Mike Lupica, NFL
ESPN Radio's Mike Lupica weighs in on Jim Harbaugh's future with the 49ers, whether the Patriots' dynasty is over, the state of New England and the Jets' QB situation.
John Smoltz, MLB
Eight-time MLB All-Star John Smoltz discusses pitchers' candidacy for MVP, the Nationals' pitching staff and which teams have the best chance to make the World Series.
Paul Konerko, White Sox
Former White Sox DH Paul Konerko dishes on the unveiling of his statue at U.S. Cellular Field, what his last game was like, his decision to retire and the team to beat in the AL.
Ron Jaworski, NFL
ESPN NFL analyst Ron Jaworski covers the Cowboys' improvement, the Saints' slow start, Jay Cutler's abilities, J.J. Watt's performance this season and Geno Smith's struggles.
Danny Kanell, CFB
ESPN CFB analyst Danny Kanell discusses the Jets' QB situation, young QBs' mental toughness, the Steelers' loss to the Buccaneers and Brady Hoke's future at Michigan.
On NFL Week 4, 9/29
Mike Greenberg and Mike Golic react to Week 4 of the NFL season, including the Cowboys' win over the Saints, Dallas' improvement this season and New Orleans' struggles.
Pedro Gomez, MLB
ESPN reporter Pedro Gomez discusses the atmosphere at Derek Jeter's final game at Yankee Stadium, the crowd's reception of Jeter and his emotions during the game.
Roger Clemens, MLB
Two-time World Series champion Roger Clemens shares his thoughts on what makes Derek Jeter special, Jeter's leadership and his walk-off single against the Orioles.
BEST OF MIKE & MIKE ON ESPN RADIO: GOOD CATCH