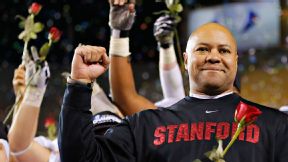 AP Photo/Matt YorkJorge Sedano welcomes David Shaw into the Herd.
Jorge Sedano will be joined by ESPN NFL analyst Tedy Bruschi (11:00 a.m. ET), ESPN Radio's Jon "Stugotz" Weiner (11:45), Stanford coach David Shaw (12:15 p.m.) and Arizona coach Rich Rodriguez (12:45) on Friday.
As always, email the show (theherd@espnradio.com) or tweet us at twitter.com/theherd -- we'll be with you from 10 a.m. to 1 p.m. ET on ESPNU, ESPN Radio and ESPNRadio.com.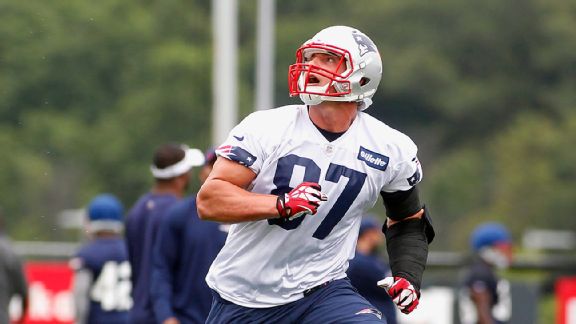 Stew Milne-USA TODAY SportsGreg Cosell tells Colin about Rob Gronkowski's impact, the state of the Cowboys' defense and more.
NFL Films' Greg Cosell covers the Cowboys' defense, Rob Gronkowski's impact, Darrelle Revis' performance last season, the Giants' talent level and the outlook for the Cardinals. Cosell

Three-time Super Bowl champion Daryl Johnston talks about Jason Garrett's job status, the state of the Cowboys' defense and expectations for Tony Romo's return. Johnston

Comedian Frank Caliendo discusses his impressions and Jon Gruden's commentary. Caliendo


Colin shares his thoughts on the factors contributing to the decline of golf in the United States. Listen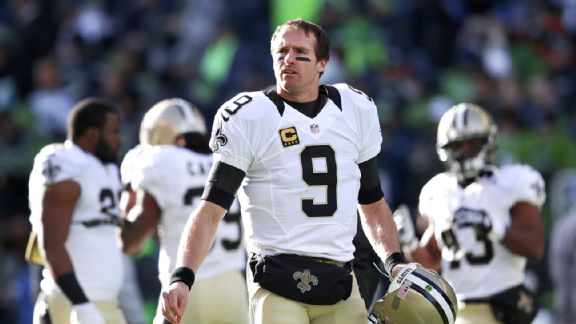 AP Photo/John FroschauerDrew Brees tells Colin about what training camp is like, the nature of NFL locker rooms and more.
Saints QB Drew Brees discusses the recent changes to training camps, Tony Dungy's controversial comments about Michael Sam and more. Brees

Oklahoma coach Bob Stoops covers the Sooners' mindset regarding scheduling, his program's recruiting, the upcoming season and more. Stoops

Grantland's Bill Simmons gives his takes on the Cavaliers' pursuit of Kevin Love, LeBron James' return to Cleveland, the popularity of MLB and more. Simmons

ESPN CBB analyst Jay Bilas talks about whether student-athletes should be compensated, the state of the NCAA and more. Bilas

The Indianapolis Star's Bob Kravitz comments on Tony Dungy's controversial remarks regarding Michael Sam, Lance Stephenson's decision to leave the Pacers and more.
Kravitz

Colin shares his thoughts on the reaction to Tony Dungy's remarks regarding Michael Sam and more. Listen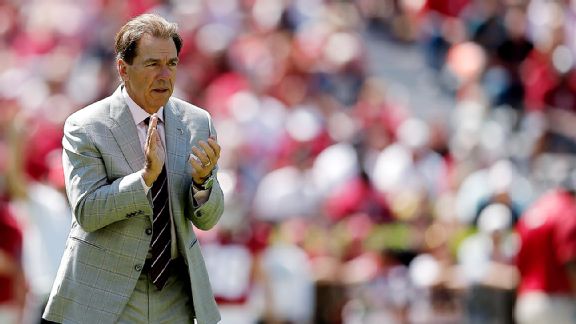 Stacy Revere/Getty ImagesNick Saban tells Colin about Alabama's hiring of Lane Kiffin, cheating in college athletics and more.
Alabama coach Nick Saban comments on his toughness, the Crimson Tide's hiring of Lane Kiffin, cheating in college sports, compensation for student-athletes and the no-huddle offense. Saban

South Carolina coach Steve Spurrier covers his coaching philosophy, his role in recruiting, the hurry-up offense and Jadeveon Clowney's time with the Gamecocks. Spurrier

SI's Peter King discusses the potential for an NFL team in Los Angeles, Tony Dungy's comments about drafting Michael Sam and whether the Redskins will undergo a name change. King

Colin shares his thoughts on Tony Dungy's comments about drafting Michael Sam and the reaction to Dungy's remarks. Listen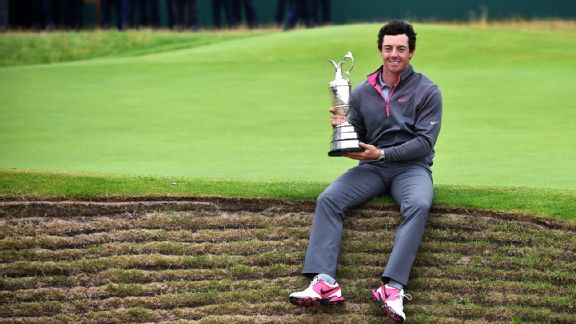 Paul Ellis/AFP/Getty ImagesColin gives his takes on Rory McIlroy's win at the Open Championship, McIlroy's star power and more.
LSU coach Les Miles weighs in on the scheduling in the SEC and more. Miles


ESPN NFL reporter Sal Paolantonio dishes on his expectations for the Cardinals, Cowboys and Eagles heading into training camp, what comes next for the Bills and more.
Paolantonio

ESPN sports business analyst Darren Rovell discusses Rory McIlroy, Michael Sam and more. Rovell


The Los Angeles Times' Sam Farmer talks about the NFL's future in Los Angeles and more. Farmer says the league is looking into financing a stadium and bringing other events to the city. Farmer

Colin shares his thoughts on what it takes to become a star and more. Cowherd says that Rory McIlroy is the next face of golf. Listen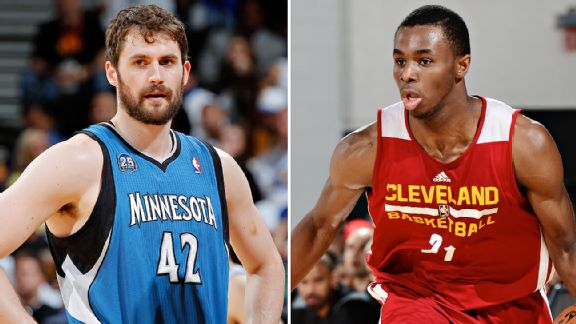 Getty ImagesChris Broussard tells Sedano about the possibility of a Kevin Love-Andrew Wiggins trade and more.
ESPN NBA Insider Chris Broussard comments on the possibility of the Cavaliers trading Andrew Wiggins for Kevin Love, LeBron James' mindset in Cleveland and more. Broussard

Highly Questionable's Bomani Jones dishes on whether the Cavaliers should pursue Kevin Love, LeBron James' free agency, Nick Saban's comments about his time in the NFL and more. Jones

ESPN Radio's Ian O'Connor discusses the performances of Tiger Woods, Rory McIlroy and Phil Mickelson at the Open Championship and expectations for Woods for the tournament. O'Connor

Three-time NBA champion Rick Fox covers the state of the Lakers, Pau Gasol's departure for the Bulls, Kobe Bryant's contract and whether the Cavaliers should pursue Kevin Love. Fox

Sedano shares his thoughts on the Cavaliers' pursuit of Kevin Love, Andrew Wiggins' potential and LeBron James' influence on Cleveland. Listen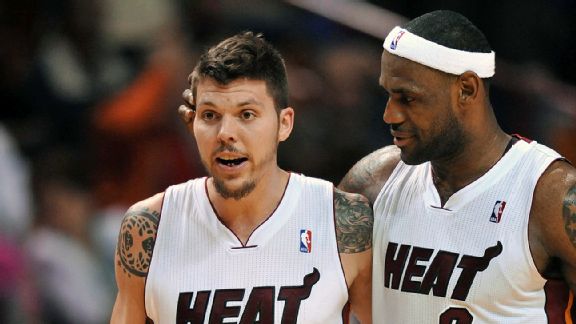 Steve Mitchell/USA TODAY SportsMike Miller tells Sedano about joining the Cavaliers, Cleveland's free-agency moves and much more.
Cavaliers F Mike Miller comments on his decision to sign with Cleveland, the team's next free-agency moves, the state of the squad and his departure from Miami in 2013. Miller

ESPN NBA.com Insider Marc Stein covers the league's consideration of a midseason tournament, the state of the Cavaliers, contenders in the Eastern Conference and the Lakers' free agency moves. Stein

ESPN CFB analyst Danny Kanell talks about expectations for Lane Kiffin at Alabama, Kiffin's recruiting abilities, Florida's potential and Steve Spurrier's comments at SEC media days. Kanell

MLB Network's Ken Rosenthal weighs in on Matt Kemp's future, Mike Trout's star power, the next face of the Yankees, the league's top teams and the impending trade deadline. Rosenthal

PHOTO GALLERIES
Check out the highlights of our great visit to ESPN The Weekend.

The Herd's Rose Bowl adventure. Check it out!
PODCASTS
A daily dose of the best of The Herd with Colin Cowherd.