Category archive:

Fordham Rams
October, 3, 2011
10/03/11
11:17
AM ET
At this time last year, Ben Hansbrough's name didn't appear on the Wooden Award preseason watch list.
Five months later, he edged out Connecticut's Kemba Walker for Big East Player of the Year.
Using that as a backdrop, let's remember that the list of 50 Wooden nominees is flawed, much like any of the award lists. The Wooden Award does not allow its voters to nominate any freshmen or transfers (either four-year or junior college) on their ballots.
And with college basketball as loaded with talent as any year since 2007-08, narrowing it down to 50 is not easy. So below I've attempted to come up with the names that didn't make it, either as "just missed the cut" omissions or just because they're freshmen or transfers. These guys aren't on the list (which can be found here), but might show up when it's updated during the season.
This group is by no means definitive, either. There's no telling who else might emerge nationally as the games get under way.
Let's take a look …
The omissions (in alphabetical order):
Julian Boyd, Long Island: The Blackbirds are the favorite again in the Northeast Conference and the main reason is because Boyd is back and ready to dominate the stat sheet.
D.J. Cooper, Ohio: The diminutive point guard does a little bit of everything; he averaged 15.8 ppg, 7.5 apg and 5.0 rpg for the Bobcats last season.
[+] Enlarge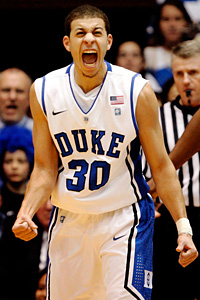 Streeter Lecka/Getty ImagesSeth Curry hasn't done enough to warrant a mention on a preseason watch list, but he might end up being a Wooden addition.
Jared Cunningham, Oregon State: Cunningham has some of the best hops in the sport and a chance to be a Pac-12 star, allowing the Beavers to finally move up in the standings this season.
Seth Curry, Duke: Curry was a standout shooter for the Blue Devils on their trip to China and could be one of the top scorers on the team.
Brandon Davies, BYU: Davies was recently reinstated to the Cougars, and the offense is expected to flow through him inside and out as BYU mounts a campaign to win the WCC in its first year in the league.
Matthew Dellavedova, Saint Mary's: SMC coach Randy Bennett envisions this as one of the best teams he's ever had, but a lot of that will have to do with whether Dellavedova can shoot like Mickey McConnell did last season.
Greg Echenique, Creighton: Echenique was a rebounding force for Venezuela this summer and should do even more for the Bluejays with a full season to work with.
TyShwan Edmondson, Austin Peay: The Governors should be the favorite in the Ohio Valley with a legit scorer like Edmondson, who has a strong man, Will Triggs, to take pressure off him.
Kyle Fogg, Arizona: Fogg is next in line to assume a leadership position for the Wildcats, who are in a position to compete for Pac-12 titles for years to come.
Kevin Foster, Santa Clara: As a sophomore, Foster sort of came out of nowhere to average 20.2 ppg and become one of the nation's top 3-point shooters.
Chris Gaston, Fordham: The Rams aren't any good, but the nation's leading returning rebounder (11.3 rpg) at least deserves a shout-out in this space.
Yancy Gates, Cincinnati: UC coach Mick Cronin said he'd be surprised if Gates wasn't one of the 10 names on the Big East preseason first team.
Malcolm Grant, Miami (Fla.): The Hurricanes have to play most of the season without big man Reggie Johnson, so Grant will have more opportunities to shine.
Rob Jones, Saint Mary's: Jones could be a double-double regular for the Gaels, and for Saint Mary's to win the WCC, Jones will have to be a star.
Doron Lamb, Kentucky: John Calipari says Lamb will be the Wildcats' best player. Just Coach Cal mind games, or the truth?
Meyers Leonard, Illinois: Leonard didn't contribute a whole lot as a freshman, but he was a hidden gem on the U.S. U-19 team in Latvia this summer. The Illini are expecting big things out of him.
C.J. McCollum, Lehigh: McCollum is the nation's leading returning scorer (21.8 ppg) and is in the top five in steals (2.5 spg). Oh, and he did that as a freshman. What more do you need to know?
Cameron Moore, UAB: The Blazers have been consistently good under Mike Davis and have had unheralded C-USA stars. Moore is the latest.
Toure' Murry, Wichita State: If the Shockers win the Missouri Valley over Creighton, a lot of the credit will end up going to the veteran Murry.
[+] Enlarge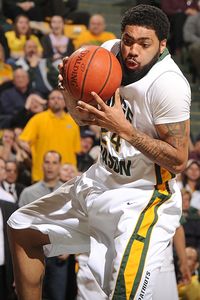 Rafael Suanes/US PresswireRyan Pearson looks to lead Mason to another run to the NCAAs.
Brandon Paul, Illinois: Illini coach Bruce Weber was a bit surprised Paul didn't crack the top 50 on the Wooden list, given his overall importance to this team.
Ryan Pearson, George Mason: The Patriots are a trendy pick for the Top 25 and a lot of that has to do with the versatility of Pearson.
Damier Pitts, Marshall: The Thundering Herd are a real sleeper to gain an NCAA tourney berth out of Conference USA in large part because of Pitts.
Herb Pope, Seton Hall: Pope has come back from multiple life-threatening situations and has a real shot as a senior to put it all together and finally shine.
Terrence Ross, Washington: The Huskies can't be dismissed as a major player for the Pac-12 title, and if they win it, Ross will be a significant reason why.
Robert Sacre, Gonzaga: Sacre has matured into a solid post player, and that progress shows no signs of stopping as the Zags once again compete for the West Coast title.
Mike Scott, Virginia: If the sleeper Cavs mount a run to the NCAA tournament, the oft-injured Scott will be the reason why.
Renardo Sidney, Mississippi State: If Sidney is in shape and plays up to his potential, he has SEC Player of the Year potential and could be the difference between the Bulldogs making the NCAAs or NIT.
Andrew Smith, Butler: The Bulldogs will have fewer stars this season, but Smith has a chance to outshine Khyle Marshall and newcomer Roosevelt Jones with his scoring prowess in the post.
Chace Stanback, UNLV: Stanback's suspension to start the season is only one game, so that won't diminish his ability to lead the Rebels in their hunt for a Mountain West title.
Raymond Taylor, Florida Atlantic: FAU quietly won the Sun Belt East Division last season and Mike Jarvis' diminutive point guard was the catalyst behind the regular-season championship.
Hollis Thompson, Georgetown: If the Hoyas are to make the NCAA tournament again and be a pest in the upper half of the Big East, then Thompson needs a breakout season.
Kyle Weems, Missouri State: Doug McDermott is the one everyone is talking about in the Valley, but let's not forget that Weems is the reigning MVC Player of the Year. Too bad for the Bears he's their only returning starter.
Kendall Williams, New Mexico: The sophomore guard was the leading scorer in four postseason NIT games for the Lobos and should only get better with the addition of Australian Hugh Greenwood.
The transfers
Dewayne Dedmon, USC: Trojans coach Kevin O'Neill firmly believes this JC transfer is an NBA talent who could dominate the post and average a double-double for SC.
Arnett Moultrie, Mississippi State: The former UTEP big man is ready to have a bust-out season for a team that has serious bounce-back potential after a disappointing 2010-11 campaign.
Mike Rosario, Florida: The former Rutgers scoring guard finally has plenty of support around him and will put up numbers for a winner.
Rakim Sanders, Fairfield: The Boston College transfer should flourish after dropping down a level, and he should get coach Sydney Johnson another trip to the NCAA tourney. Johnson is beginning his first year at Fairfield after leading Princeton to the 2011 tourney.
Royce White, Iowa State: White is finally ready to be a star on the college scene after multiple transgressions at Minnesota.
Brandon Wood, Michigan State: The Spartans picked up a rare senior transfer (taking advantage of the graduate transfer rule) from Valparaiso who could be one of the best shooters in the Big Ten.
Tony Woods, Oregon: The embattled Woods arrived from Wake Forest after legal issues and has a chance to really shine as a double-double player for the first time in his career.
The freshmen
Bradley Beal, Florida: Beal has a chance to be a productive player in a frontcourt that has a vacuum after multiple seniors departed.
Gary Bell Jr., Gonzaga: Coach Mark Few has been anticipating Bell's arrival for over a year now. He's expected to step in and deliver right away.
Wayne Blackshear, Louisville: The Cardinals fancy themselves a Big East title contender, and that's partly because they consider Blackshear a star in the making.
Jabari Brown, Oregon: Brown was the star of the Ducks' trip to Italy with his scoring prowess, and expect that to continue in the Pac-12.
Jahii Carson, Arizona State: There is some question right now as to Carson's eligibility, but if he's good to go, the Sun Devils might become relevant in the Pac-12 again.
[+] Enlarge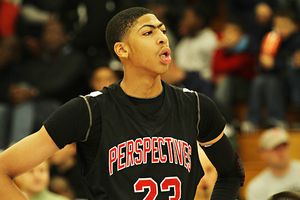 Brendan NolanThere seems to be little doubt that freshman Anthony Davis will have a major impact for UK.
Erik Copes, George Mason: Copes was bound for George Washington before Karl Hobbs was fired; now he'll be a headline performer for the Patriots and first-year coach Paul Hewitt.
Anthony Davis, Kentucky: Davis has a chance to be the SEC Player of the Year and the No. 1 pick in the NBA draft, so expect him to be on the midseason list when freshmen are allowed.
Andre Drummond, Connecticut: He will be an immediate star and help lift the Huskies into the national title chase again. He's more than likely a future top-five pick in the NBA.
Myck Kabongo, Texas: Coach Rick Barnes has had quite a bit of success with big-time freshmen guards, and Kabongo is next in line.
Michael Kidd-Gilchrist, Kentucky: Gilchrist will be another star on what will be a headline team throughout the season.
Johnny O'Bryant, LSU: Coach Trent Johnson needs the Tigers to start trending upward again, and he has a shot with the arrival of the big man from Mississippi.
LeBryan Nash, Oklahoma State: OSU is a bit of a mystery team in the Big 12, but the All-American from Dallas could push the Cowboys into contention.
Austin Rivers, Duke: Rivers will have the ball in his hands quite a bit and appears to be the next Duke star in a lengthy list of recognizable names.
Josiah Turner, Arizona: The Wildcats will win the Pac-12 regular-season title if Turner is as good as advertised.
Cody Zeller, Indiana: If coach Tom Crean is going to turn the Hoosiers into a relevant team this season, it will be because of Zeller and his impact in the Big Ten.
March, 23, 2010
03/23/10
6:08
PM ET
Quick hitters for a Tuesday during Sweet 16 week:
• Oregon is shooting large by going after Gonzaga's Mark Few, Pitt's Jamie Dixon and Florida's Billy Donovan. I'd be surprised if any of them were to take the bait. The money isn't as grand as what apparently is being bandied about. The facilities are expected to be beautiful, but Nike czar Phil Knight has always been about improving the infrastructure at Oregon more so than supplementing a coaching salary. Former Oregon AD Pat Kilkenny probably will be making the call. Oregon would likely go with a Nike coach and there is one that I think would be a great fit if the Ducks thought out of the box: BYU's Dave Rose, who has done a tremendous job with the Cougars. Everyone at the school from the president on down was superb in helping Rose out during his horrific pancreatic cancer battle over the summer. But it would be hard for Rose to turn down Oregon, if the Ducks were to look at him. Rose coaches an entertaining style that would be a great fit, and he's an A-plus person who would do wonders with the boosters. If not Rose, then non-Nike coaches Randy Bennett of Saint Mary's and Mark Turgeon of Texas A&M should be given a shot to at least decide if they want to move.
• I wouldn't be shocked if Tubby Smith listened to Oregon. But staying at Minnesota also makes sense with the Gophers poised to be in the Big Ten title chase next season. If Paul Hewitt were to leave Georgia Tech, that's the better fit for Smith.
• Hewitt to St. John's sounds great, but does Hewitt want to give up on Georgia Tech and the ACC? He has always told me how much his family loves Atlanta. He hasn't had problems recruiting talent to Georgia Tech. Unless it were a necessity, a coach shouldn't leave a football power-six school for a basketball-only school, regardless of its conference affiliation.
• There was no shot Donovan was leaving Florida for St. John's. I don't buy he's leaving Florida for anywhere at this juncture. He didn't go to Kentucky. He turned his back on the NBA. His family loves Gainesville. He's close with the top athletic director in the country, Jeremy Foley, and he makes $3.5 million a year.
•Houston coach Tom Penders was adamant that he was just resigning from Houston, not retiring. He said he has a lot of coaching left in him. Penders said the decision was his, not the school's. Penders, whose moniker is "Turnaround Tom" (not sure who coined that phrase), said he wants to coach again, as soon as next season. But he has to have a destination.
• Texas assistant Rodney Terry would certainly make a lot of sense at Houston. He has support. Let's see if he can get the gig. Keep hearing conflicting reports on whether Billy Gillispie of Kentucky, UTEP and Texas A&M fame can get the job. Marquette assistant Tony Benford, a native of Hobbs, N.M., and former Texas Tech player, has always recruited Texas well and deserves a look.
• Seton Hall alumnus Adrian Griffin, now an assistant with the Milwaukee Bucks, has had initial conversations with the school about the opening. He is pushing his loyalty to the institution, his ties to the NBA, his MBA and his tutoring under Rick Pitino, P.J. Carlesimo, Scott Skiles, Jeff Van Gundy and others in the NBA. Griffin would likely be behind Siena's Fran McCaffery, Robert Morris' Mike Rice and Richmond's Chris Mooney. Still, the former Pirate will at least get a chance to be heard. He should since he's so passionate about the school.
• Central Florida's opening is creating quite an interest with Minnesota Timberwolves assistant Reggie Theus, Murray State's Billy Kennedy and possibly Marshall's Donnie Jones, who was an assistant at Florida.
• Boise State's list continues to be a solid group: former Montana coach Larry Krystkowiak, Portland coach Eric Reveno, Weber State's Randy Rahe and Gonzaga assistant Leon Rice.
• If DePaul is serious about an on-campus arena with approximately 8,000 seats, it could change the job for the foreseeable future. But the Blue Demons must put a shovel in the ground for potential coaches to feel like there can be serious movement on the subject.
• Jeff Lebo's bounce back from fired at Auburn to hired at East Carolina is one of the better moves for a dispatched coach.
• Former St. John's coach Norm Roberts would go back to Kansas if Bill Self had an opening on the staff. But he also would like to be a head coach again -- next season. Roberts had the Red Storm playing at a high level, but couldn't close out a number of close games.
• A number of NBA personnel officials expect a floodgate of players to declare for the NBA draft with plenty making poor decisions with only a short window (end of April to May 8) to withdraw under a new NCAA rule.
• Fordham getting Hofstra's Tom Pecora would be a great get for local ties within the city. But Pecora still never coached Hofstra in the NCAA tournament. You can't hide from that fact. That doesn't mean he shouldn't deserve a shot at another school, but Fordham needs someone who has experienced the NCAAs to rise up from the depths of the A-10. Pecora is well liked in the city and beyond but hasn't been able to get over the hump in the CAA since Jay Wright left for Villanova. Hofstra would be a coveted job if it were open and assistants like Pitt's Tom Herrion would be near the top of the list.
• Penn hasn't officially hired Jerome Allen yet. Does that mean Lafayette's Fran O'Hanlon could be in the mix?
• UC Irvine has a wide net to cast and it should include BYU assistant Dave Rice, who is as well connected in the West as any other assistant.
• Iowa was once a plum job. The Hawkeyes could do no wrong going with Dayton's Brian Gregory or Utah State's Stew Morrill, but UTEP's Tony Barbee would also be an interesting call if he's not in play at DePaul.
• Charlotte is one of the top jobs open with a chance to move up quickly in the A-10.
• It's still early, but if a major job opened, the coaching carousel will spin at a much quicker rate. So far the job list isn't as high profile yet.
March, 22, 2010
03/22/10
11:10
AM ET
The coaching carousel is in full tilt for the spring, and there were plenty of rumors to chase this weekend. Many of them proved to be untrue. Here are some of the things I culled from various sources over the weekend:
St. John's: Rick Pitino told ESPN.com on Sunday that he intends to finish his career at Louisville. Florida coach Billy Donovan told ESPN.com he's not involved at St. John's and he's "happy where I'm at." Florida athletic director Jeremy Foley also confirmed to ESPN.com that he hasn't been contacted by St. John's, calling the bluff on any Donovan-to-St. John's story.
So where does that leave the Red Storm after the heavy hitters? Well, there is plenty out to choose from. If the Red Storm want Virginia Tech's Seth Greenberg or Georgia Tech's Paul Hewitt, they'll have to get them in a clandestine way without any kind of formal search. Can it be done? Possibly. But the money has to be large, with assurances that there is a real commitment in place. I concur with Dick Vitale. If it ends up being another solid coach who doesn't have national name recognition, even someone with strong New York ties, why get rid of Norm Roberts?
Seton Hall: Siena's Fran McCaffery and Richmond's Chris Mooney appear to be strong candidates. That doesn't mean they're the only candidates, but the Pirates are said to be looking for a fresh face with a clean track record after the Bobby Gonzalez debacle. If the Pirates push, they can probably land McCaffery, while Mooney might be harder to pry away from an elite A-10 job. But both may have to think twice, given the talent returning to their respective teams next season.
Oregon: Mike Bellotti's decision to step down as athletic director makes it even more clear that former AD and influential Oregon booster Pat Kilkenny will make the hire with the nod from Nike's Phil Knight, who has invested in Oregon as much as any high-profile alumnus at any other school. Don't be surprised to see the next Oregon coach coming from the family of coaches who work with Nike. The next Oregon coach has be someone who can sell the program to the boosters and aid in filling the arena and the boxes. Gonzaga's Mark Few gets first crack, and then it could down the line with elite Nike-sponsored coaches such as Minnesota's Tubby Smith and recent Nike addition Jamie Dixon of Pitt. The level of interest for any on these coaches is unknown.
Iowa: The Hawkeyes formed a search committee on campus. This isn't a search for a new professor. The basketball coach must be a fantastic recruiter and energize a sleeping fan base at this moment. But they also need a proven coach. That's why the Hawkeyes could do no wrong with Utah State's Stew Morrill or Dayton's Brian Gregory. According to sources, both would listen if called. Morrill has been one of the most underrated coaches in the country for over a decade. Gregory has Dayton as an A-10 contender. Gregory was once in the Big Ten as an assistant under Tom Izzo.
Central Florida: Three interesting names keep floating up here: Minnesota Timberwolves assistant Reggie Theus, former Alabama coach and current ESPN analyst Mark Gottfried, and Appalachian State coach Buzz Peterson. UCF needs to make a splash of a hire. Theus would certainly fit that description.
Boise State: Here's who is not going to Boise: LSU's Trent Johnson. I spoke with him Sunday, and he reassured me that any chatter of him going back to Boise was ridiculous. He said he has one of the top recruiting classes coming to Baton Rouge. Now, former Montana coach Larry Krystkowiak is a viable candidate and is seriously in the mix. But so too should be Portland's Eric Reveno. Weber State's Randy Rahe and Gonzaga assistant Leon Rice are on the radar. Boise State should be a coveted job since there could be a day in the near future when Boise State joins the MWC.
• If Penn hasn't hired interim coach Jerome Allen yet, there could be some movement with Lafayette's Fran O'Hanlon. I'd still be surprised if Allen didn't get the job.
• IPFW's Dane Fife is expected to be in play at Toledo. But the more Ohio State wins, the likelier it becomes that you could see someone like Jeff Boals. Don't be surprised when the MAC looks to the Big Ten for hires.
• Hawaii hired former USC assistant Gib Arnold because of his strong local ties. His father, Frank, was the former coach there. Expect Arnold to keep up a mix of international players with mainland JC players and high school seniors to get the Warriors back to relevance.
• As for Charlotte, Buzz Peterson worked for the Charlotte Bobcats, so going to Charlotte from Appalachian State would make perfect sense. I've had a number of coaches say the Charlotte job is one of the best in the A-10.
• Houston coach Tom Penders resigned Sunday, according to multiple reports. While Texas assistant Rodney Terry should be in the mix, is there anyone who doesn't think former Kentucky and Texas A&M coach Billy Gillispie gets the job?
• Fordham should just hire alumnus Mike Rice of Robert Morris. He's a sound, intense coach. Would they get a bigger name? Probably not.
The hot names: Ben Jacobson, Northern Iowa; Steve Donahue, Cornell; Tony Barbee, UTEP.
Barbee should be in play at DePaul and Auburn if he chooses to leave what could be another CUSA champ at UTEP next season.
Jacobson should be patient and make sure he doesn't do something that doesn't make sense (such as going to a bottom-dweller).
Donahue needs to leave Cornell if he wants to climb. The Big Red may never be at this point again. But Donahue is comfortable, so if the right move isn't out there, he should be patient.
A few random thoughts from the first weekend:
• The Mountain West Conference did a sensational job of getting four teams in the NCAA tournament. All four teams represented well in either the first or second round. But not getting a team in the Sweet 16 still limits the MWC from being treated with true credibility as a proven elite league. The MWC must break through with a Sweet 16 team soon.
• Decisions abound for the NBA draft among players who were ousted in the first weekend. Remember, under a new NCAA rule, players have until May 8 to withdraw from the NBA draft. That means there will be roughly a week to make a decision on staying in the draft (the NBA deadline to withdraw is still 10 days before the draft). There won't be much time for workouts.
So from the teams that have lost, who has to make decisions about leaving for the NBA or at least testing the draft for a week?
Kansas: Cole Aldrich and Xavier Henry.
Georgetown: Greg Monroe
Georgia Tech: Gani Lawal and Derrick Favors.
Gonzaga: Elias Harris.
Florida State: Solomon Alabi.
UTEP: Derrick Caracter.
BYU: Jimmer Fredette
Texas: Avery Bradley and Jordan Hamilton.
• For the record, Butler athletic director Barry Collier said he wasn't fired at Nebraska and left more than $1 million on his contract to return to his alma mater.
February, 17, 2010
02/17/10
4:52
PM ET
Northern Iowa coach Ben Jacobson was getting hit from all sides with questions on how the Panthers dealt with
Jordan Eglseder
.
Was a three-game suspension for a DUI arrest too lenient? Was it too much? Should he be gone much longer?
How does it compare with how Kansas handled Brady Morningstar's DUI in the fall, suspending him for the fall semester? The problem in comparing the Morningstar situation with Eglseder's is the timing. Morningstar's DUI came after he was part of a fracas with the football team and followed a stern warning from Kansas coach Bill Self that any further embarrassment would mean serious consequences. Morningstar committed the major offense shortly thereafter.
"All these situations are different," Jacobson said. "Jordan had a 3½-year record to this point. He had shown a great commitment to being a better student and was much more of a confident young man. He had shown tremendous growth in all those areas."
Jacobson said the suspension of Eglseder, which began with Tuesday night's win over Creighton and continues with Friday's BracketBuster game against Old Dominion and next Tuesday's game at Evansville, was completely handled by the student code of conduct.
"It's supposed to be 10 percent of the total number of games," Jacobson said. "Three games is 10 percent of our 30. Some people were saying how could you do it at this point in the season? While others were wondering why we didn't sit him for just one or two games and others said we should sit him for the rest of the year. People are going to have their own opinion on what the consequences are to fit what Jordan did."
Jacobson said he supported the length of the suspension.
"At no point did I say what occurred was acceptable behavior within our program," Jacobson said. "If we get beat as a result of him being out then it will be magnified, but that's something we will have to deal with as a program."
The Panthers clinched the Missouri Valley Conference title with the win over the Bluejays, moving to 14-2 on the season, 23-3 overall.
Eglseder, a 7-footer with plenty of presence in the middle, has averaged 12.2 points and 7.6 rebounds so far this season. He is a must for the Panthers to survive in the MVC tournament or, for that matter, advance in the NCAA tournament, assuming they can get an at-large bid.
The Panthers might not be a lock if they don't win in St. Louis. UNI has one win against a team that will probably be in the NCAA tournament: Siena. The Panthers hammered the Saints 82-65 on Dec. 12. Losing to DePaul in the quarterfinals of the Paradise Jam in the Virgin Islands was a crusher because it prevented the Panthers from playing Tennessee in the semifinals.
"If we had played Tennessee then that would have put a different spin on our nonconference portion of our schedule," Jacobson said. "It took a long time for us to get back [recognition]. We had to win 15 games in a row to get back in the discussion. We had to beat Siena, Iowa, Iowa State. We won on the road."
Jacobson knows he will be criticized for the length of Eglseder's suspension. But the decision is over. There is a school policy and it was followed.
Now if the Panthers can still make the tournament and Eglseder can be a model citizen from this point forward, this will be a minor blip during their season. Eglseder made a mistake, one that could have been even more costly to himself, to others and to the program. How the Panthers handled it so far seems to be fair and just.
• I'm still stunned by the charges coming out against former Oklahoma State coach Sean Sutton. I saw him this past Monday night at the Kansas-Texas game in Austin. He did look extremely well-rested and comfortable in spending time with his father, Eddie Sutton. To see his mug shot -- the worn face, the messy hair -- and to hear the four felony drug-related charges is hard to comprehend. According to a wire story, Sutton is now in a treatment center. It's amazing to see someone look good, seem fine, and then see how much they may have been covering up for a life gone awry. It's a sad, sad story.
• Fordham announced Wednesday it will elevate its budget for the basketball program. What does this mean? Well, I spoke with longtime Fordham athletic director Frank McLaughlin on Wednesday and the hope is that the Rams will now be taken seriously in the Atlantic 10.
If the budget does go up to where the Rams are more of a serious player in terms of coaching salaries, recruiting budget and travel, then they might be able to recruit a higher-profile name in their head-coaching search.
The Rams are also exploring the option of playing four or five games at the Izod Center at the Meadowlands in the coming seasons. Fordham does have the advantage of being in the A-10 and the N.Y. metropolitan area, but its national profile right now is nonexistent. The Rams need to do something to differentiate themselves and luring the right coach for this position would certainly help.
I've always believed Fordham could be a Butler-like team in the MAAC. In the A-10, the Rams aren't going to be the lead dog in the title chase -- ever. But if the Rams ever are in the top six, they will certainly get significant traction.
The debate will always be what is better -- to be one of six or seven quality teams in the A-10 (still a reach) or to be a yearly favorite in a respected mid-major league like the MAAC with Siena and others? For now the Rams have decided they want to be a player in the A-10 and energize the legions of alumni in the area.