ESPN.com Power Rankings: Nov. 24
Updated:
November 24, 2015, 10:37 AM ET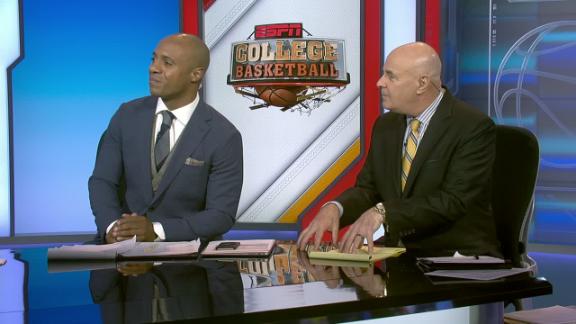 Is Kentucky the top team in college basketball?
Kentucky is No. 1. This all sounds so familiar, doesn't it?
Although the Wildcats did not start the season atop our preseason rankings -- that honor belonged to Maryland -- an early show of strength by Kentucky swayed our voters.
Is it a surprise? Hardly. This seems to be Kentucky's rightful place, in the past few seasons and, once again, in the present.
Voters: Eamonn Brennan (ESPN.com), C.L. Brown (ESPN), Sean Farnham (ESPN), John Gasaway (ESPN Insider), Jeff Goodman (ESPN Insider), Seth Greenberg (ESPN analyst), Andy Katz (ESPN.com), Joe Lunardi (ESPN), Myron Medcalf (ESPN.com), Dana O'Neil (ESPN.com).