ESPN.com Power Rankings: Feb. 16
Updated:
February 16, 2016, 11:12 AM ET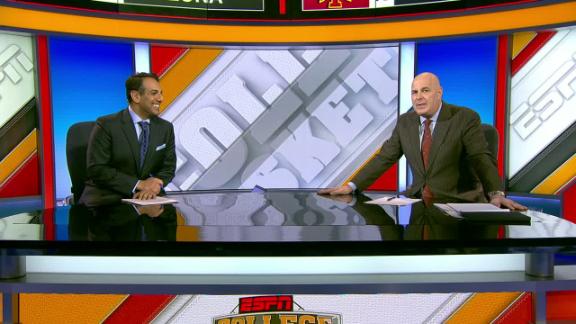 Wisconsin trending up in power rankings
Teams in the Big 12 lose. It's part of life in that league this season. Any season, really.
But the question is: If the Big 12 teams keep beating each other up, how much do you punish them?
Iowa State has lost three of five, but stands at No. 12. Texas has lost two in a row and remained in our top 25. Even Oklahoma has lost two of them, and there the Sooners stand at No. 3.
Seems our voters went with good competition playing good competition.
Voters: Eamonn Brennan (ESPN.com), C.L. Brown (ESPN), Sean Farnham (ESPN), John Gasaway (ESPN Insider), Jeff Goodman (ESPN Insider), Seth Greenberg (ESPN analyst), Andy Katz (ESPN.com), Joe Lunardi (ESPN), Myron Medcalf (ESPN.com), Dana O'Neil (ESPN.com).