ESPN.com Power Rankings: Jan. 19
Updated:
January 19, 2016, 11:49 PM ET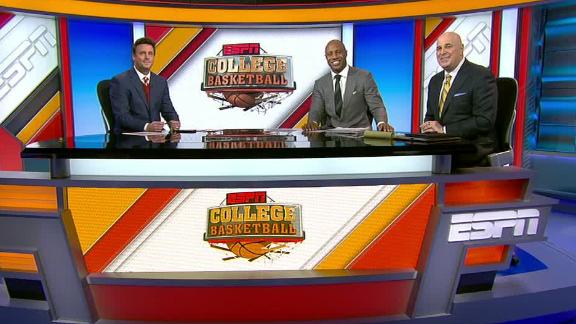 West Virginia, Iowa rise up power rankings
Something seems off about this installment of Power Rankings. Could it be that there's a new No. 1? Nope. That isn't anything new in this wild and wacky season. It's your turn, North Carolina.
Could it be that Kentucky is all the way down at No. 25? Well, that does seem odd, but that's not it, either.
Hang on ... where's Duke? Yes, that's it. The Blue Devils, off three consecutive losses, are gone. And they didn't just miss. It wasn't like they were next in the voting. That was Clemson. And then Wichita State. And then Duke.
Voters: Eamonn Brennan (ESPN.com), C.L. Brown (ESPN), Sean Farnham (ESPN), John Gasaway (ESPN Insider), Jeff Goodman (ESPN Insider), Seth Greenberg (ESPN analyst), Andy Katz (ESPN.com), Joe Lunardi (ESPN), Myron Medcalf (ESPN.com), Dana O'Neil (ESPN.com).