ESPN.com Power Rankings: Jan. 26
Updated:
January 26, 2016, 10:44 AM ET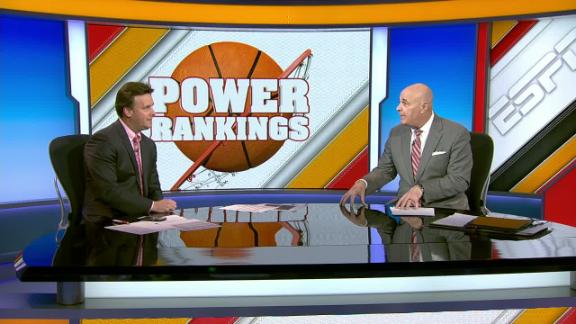 Indiana, Providence moving up the power rankings
Our voters had a few decisions to make. They weren't easy.
Penalize Oklahoma for losing at Iowa State or reward it for winning at Baylor and keep the Sooners as the No. 1 team? It wasn't like there wasn't an adequate alternative; North Carolina, after all, has won 11 in a row and stands undefeated in the ACC.
But Oklahoma plays in the rough-and-tumble Big 12, and that loss at Iowa State -- yes, that Hilton Magic -- was only by two points. Did the Sooners really deserve to be held out of the top spot for that?
It was close. Really close. But Oklahoma rides another week.
Voters: Eamonn Brennan (ESPN.com), C.L. Brown (ESPN), Sean Farnham (ESPN), John Gasaway (ESPN Insider), Jeff Goodman (ESPN Insider), Seth Greenberg (ESPN analyst), Andy Katz (ESPN.com), Joe Lunardi (ESPN), Myron Medcalf (ESPN.com), Dana O'Neil (ESPN.com).