ESPN.com Power Rankings: Feb. 4
Updated:
February 4, 2014, 2:21 PM ET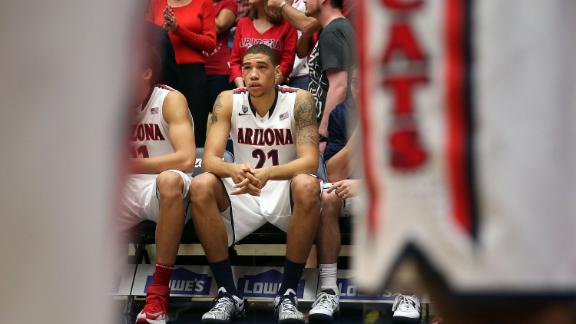 CBB Live Extra: Arizona Loses Ashley
We finally have a new No. 1 team after Arizona's reign came to an end with a loss to Cal. Syracuse, one of two undefeated teams left, moved into the top spot after a sensational win over Duke on Saturday.
Didn't think anyone could slow down Kansas and its freshman frontcourt? Well, Texas did, and the Longhorns were rewarded.
There are also some familiar names at the bottom of our poll as Gonzaga and UConn appear to be figuring things out.
Voters: Elena Bergeron (ESPN The Magazine), Eamonn Brennan (ESPN.com), C.L. Brown (ESPN), John Gasaway (ESPN Insider), Jeff Goodman (ESPN Insider), Seth Greenberg (ESPN Insider), Andy Katz (ESPN.com), Myron Medcalf (ESPN.com), Dari Nowkhah (ESPN), Dana O'Neil (ESPN.com).