ESPN.com Power Rankings: Dec. 1
Updated:
December 1, 2015, 11:48 AM ET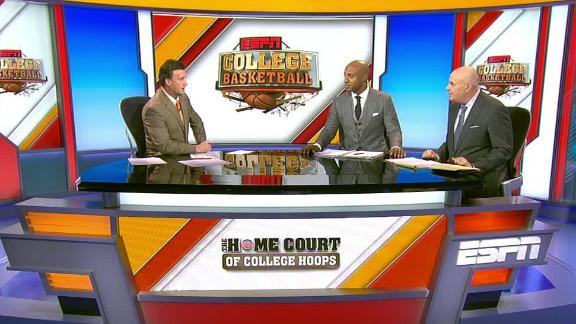 College basketball Power Rankings
It's still Kentucky. That shouldn't be a surprise. What might be, though, is the early run Michigan State is on.
Sure, Syracuse has started hot and turned heads. Purdue, too. And Xavier. And Cincinnati.
But it's Tom Izzo's Spartans, led by Denzel Valentine, that have made the case that they, not Maryland, are next in the line for the throne should Kentucky falter.
Voters: Eamonn Brennan (ESPN.com), C.L. Brown (ESPN), Sean Farnham (ESPN), John Gasaway (ESPN Insider), Jeff Goodman (ESPN Insider), Seth Greenberg (ESPN analyst), Andy Katz (ESPN.com), Joe Lunardi (ESPN), Myron Medcalf (ESPN.com), Dana O'Neil (ESPN.com).