Discussion
Mike Trout is a true craftsman
Tools. We throw the word around in baseball like we are crowning the king of super handymen, a person who can fix anything we throw his way. Then we find out that this handyman has five of them. We wax poetically, we grant him the throne.
Having five tools means absolutely nothing if you do not know how to use them.
I had the pleasure of calling the Opening Day game March 31 between the Angels and the Mariners, and there was the definition of a five-tool player: Mike ...

Read full story
MLB ON ESPN.COM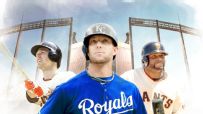 Presenting a case for each team to win it all.