Discussion
Matt Cain a secret? Not anymore
Unknown ace's seven innings of brilliance give Giants the NLCS edge
Updated:
October 20, 2010, 10:34 AM ET
By
Jayson Stark
| ESPN.com
SAN FRANCISCO -- He'd be a great candidate for one of those "Do You Know Me?" TV spots.
"Do you know me?" Matt Cain could ask. "I pitch in one of the great rotations in baseball. I've been in the same uniform longer than any other player on my team.
"I have a better career ERA than Cliff Lee, CC Sabathia or Chris Carpenter," he'd go on. "In fact, I have the eighth-lowest career ERA of any active starting pitcher with more than 1,000 career innings.
"So ...

Read full story
LCS ROUNDUP: OCT. 19
Complete MLB postseason schedule »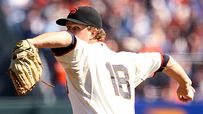 NLCS GAME 3: GIANTS 3, PHILLIES 0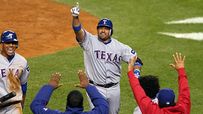 ALCS GAME 4: RANGERS 10, YANKEES 3