Discussion
The hurt talker
Training guru Stan Conte dreams of a day when a team has such powerful injury data, it goes all season without using the DL. Could it happen?
Updated:
August 13, 2012, 4:33 PM ET
By
Molly Knight
| ESPN The Magazine
AT 5'O CLOCK IN THE MORNING on Jan. 19, Stan Conte woke to an email from Dodgers general manager Ned Colletti, his familiar alarm clock of the past six years. Before Conte had a chance to breathe, Colletti hit him with the name of a free agent and a question that Conte, as the club's senior director of medical services, has come to dread like no other:
"Yes or no?"
GMs, Conte says, always want him to provide definitive answers in absolute terms ...

Read full story
ESPN The Magazine: March 5, 2012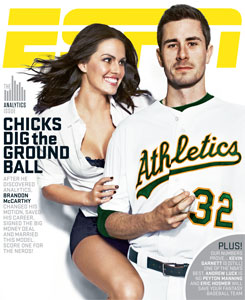 FEATURES IN THE "ANALYTICS ISSUE"

COLUMNS

MORE FROM THE ISSUE