Discussion
Where have you gone, Garrett Wittels?
The shortstop's epic hitting streak once thrilled MLB, until his epic fall
Updated:
August 8, 2012, 10:44 AM ET
By
Siobhan Morrissey
| ESPN The Magazine
GARRETT WITTELS DOESN'T look the part. For one thing, his face is too boyish, his hair too dark and curly for him to be mistaken for Roy Hobbs ("the hard, lanky figure"), much less Robert Redford.
For another, his playful character is better suited for Major League.
But Wittels has done something only a natural, The Natural, could do. In 2010, while playing as a sophomore infielder for Florida International University, he had a hit in each of the 56 ...

Read full story
ESPN The Magazine: April 2, 2012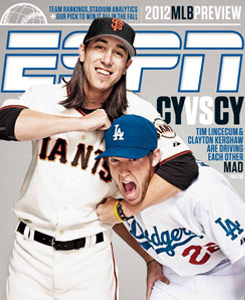 FEATURES IN THE MLB PREVIEW

COLUMNS

MORE FROM THE ISSUE