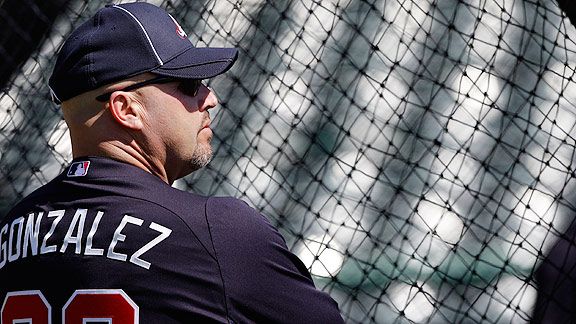 AP Photo/David J. Phillip
Fredi Gonzalez
Braves manager
"When I was young, Thurman Munson was my idol. He was a catcher. I was a catcher. He was the captain of the Yankees. I always liked the way that he played.
"But really, my idols were my parents. What they have gone through; they came from Cuba with young children. I was the oldest at 2 years old. My brother was 1 and my sister was 9 months old. To leave Cuba with one day's notice, with nothing: without knowing English, without having a job here in the U.S.
"They successfully brought up their three kids. They are now U.S. citizens. They are retired. They have lived the American Dream."