Ryne Sandberg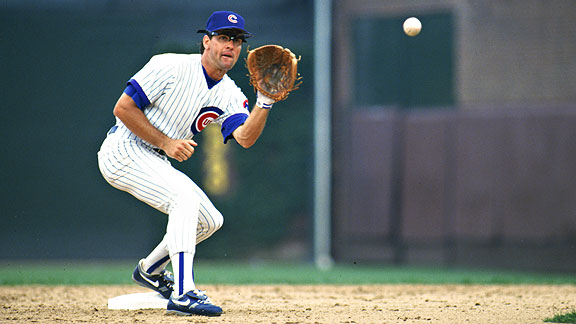 Dan Donovan/Getty Images
Career: 1981-97, Cubs
Fun fact: His final game at Wrigley was also Harry Caray's final performance of "Take Me Out to the Ball Game"
---
One of the most beloved Cubs of all time, Ryno's combination of power at the plate and steadiness afield made him a star while the franchise set attendance records.
Sandberg holds the MLB record for best career fielding percentage at second base (.989), highlighted by a then-record 123-game errorless streak. He made 10 consecutive All-Star Game appearances and hit 282 homers.