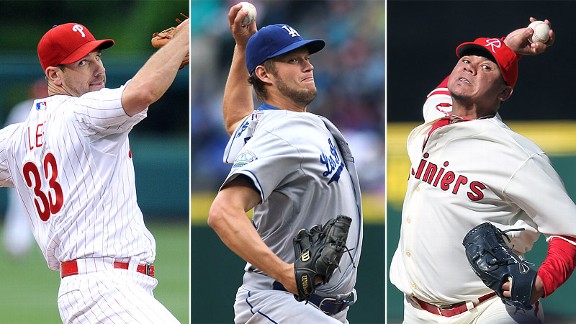 Getty Images
Introduction
We've become accustomed to seeing dominant pitching over the past few years. However, not every great pitcher dominates in the same way. Justin Verlander, for example, has a pair of pitches (fastball and curve) that are so good, he often doesn't need much more than those two offerings to shut down the opposition.
But who are the pitchers with the most impressive repertoires, the true four-pitch aces? After polling a few scouts we came up with these four names, and asked those pitchers, as well as their teammates and opponents, to explain what makes their stuff so impressive.
Reporting by Jerry Crasnick (Kershaw and Lee), Richard Durrett (Darvish), and Christina Kahrl and Jim Caple (Hernandez).