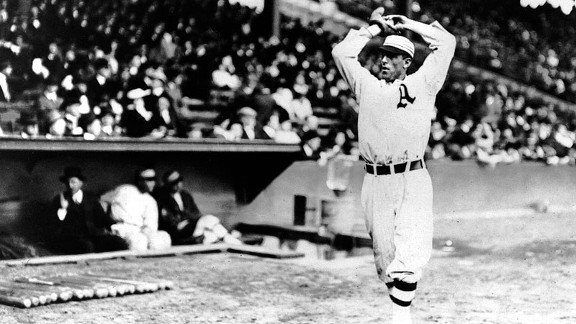 Mark Rucker/Transcendental Graphics/Getty Images
Boston (NL) 4, Philadelphia (AL) 0
Game Scores:
BOS 7, PHI 1 @ PHI
BOS 1, PHI 0 @ PHI
BOS 5, PHI 4 @ BOS
BOS 3, PHI 1 @ BOS

Why the Braves won: Destiny. In last place in July, the Braves won 61 of their final 77 games, and then held the heavily favored A's to a .172 average.
Why the Athletics lost: Some contend that the A's, angry at penny-pinching owner/manager Connie Mack, didn't give their all. Perhaps suspicious, Mack broke up the team.
Memorable moment: The Braves won Game 3 in 12 innings when a sacrifice bunt was thrown away.
Key stat: .545. The batting average of Braves catcher Hank Gowdy, who had five extra-base hits, including a big home run in Game 3.