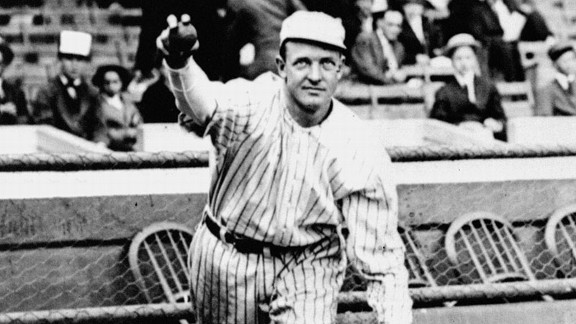 AP Photo
New York (NL) 4, Philadelphia (AL) 1
Game Scores:
NYG 3, PHI 0 @ PHI
PHI 3, NYG 0 @ NYG
NYG 9, PHI 0 @ PHI
NYG 1, PHI 0 @ NYG
NYG 2, PHI 0 @ NYG

Why the Giants won: Christy Mathewson delivered one of the great World Series performances, throwing three shutouts in six days.
Why the Athletics lost: They hit .155 and scored just three runs in the five games.
Memorable moment: John McGraw's Giants unveil all-black uniforms for the Series.
Key stat: 14. The number of baserunners allowed by Mathewson on just 13 hits and one walk in 27 innings. Only one runner reached third base.