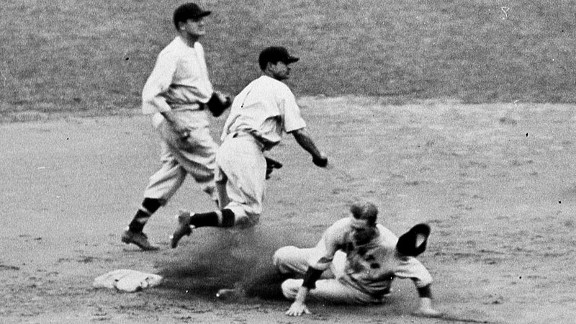 Bruce Bennet/Getty Images
New York (NL) 4, Washington (AL) 1
Game Scores:
NYG 4, WAS 2 @ NYG
NYG 6, WAS 1 @ NYG
WAS 4, NYG 0 @ WAS
NYG 2, WAS 1 @ WAS
NYG 4, WAS 3 @ WAS

Why the Giants won: Carl Hubbell dominated the Senators, allowing no earned runs in 20 innings, including an 11-inning complete-game victory in Game 3.
Why the Senators lost: The Senators lost the final two games by one run in extra innings despite having the winning run on base both times when the games ended.
Memorable moment: Mel Ott's solo home run in the 10th inning off the glove of center fielder Fred Schulte, who tumbled into the crowd, was the difference in the decisive Game 5.
Key stat: .115. The Senators' batting average (3-for-26) with runners in scoring position.