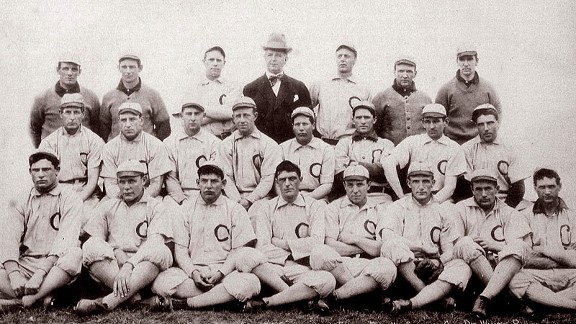 Mark Rucker/Transcendental Graphics/Getty Images
Chicago (AL) 4, Chicago (NL) 2
Game Scores:
CHW 2, CHC 1 @ CHC
CHC 7, CHW 1 @ CHW
CHW 3, CHC 0 @ CHC
CHC 1, CHW 0 @ CHW
CHW 8, CHC 6 @ CHC
CHW 8, CHC 3 @ CHW

Why the White Sox won: The Hitless Wonders pulled off one of the biggest upsets in World Series history by pounding out 26 hits the final two games (after getting just 11 in the first four).
Why the Cubs lost: The Cubs hit just .196, including an 0-for-21 effort from outfielder Jimmy Sheckard.
Memorable moment: Frank Isbell's four doubles in Game 5 helped the Sox overcome six errors.
Key stat: 6. The number of games played by White Sox backup infielder George Rohe, who hit .333.