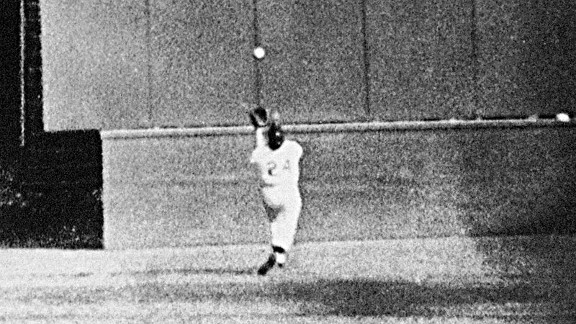 AP Photo
New York (NL) 4, Cleveland (AL) 0
Game Scores:
NYG 5, CLE 2 @ NYG
NYG 3, CLE 1 @ NYG
NYG 6, CLE 2 @ CLE
NYG 7, CLE 4 @ CLE

Why the Giants won: Pinch-hitter Dusty Rhodes almost single-handedly punched out the Indians -- a three-run walk-off HR in Game 1; a solo HR and RBI single in Game 2; and a two-run single in Game 3.
Why the Indians lost: The players who'd led them to a 111-win season floundered, including Larry Doby (2-for-16), Al Rosen (3-for-12), Bobby Avila (2-for-15) and ace Bob Lemon (0-2, 6.75 ERA).
Memorable moment: "The Catch." In Game 1, Willie Mays' over-the-shoulder catch on Vic Wertz's long fly ball at the Polo Grounds is one of the iconic moments in WS history.
Key stat: 7. The number of walks for the Giants' Hank Thompson, a record for a four-game series.