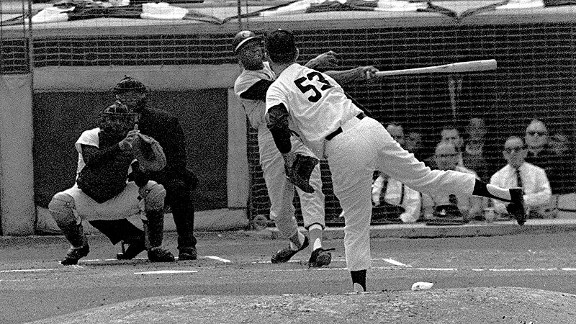 Herb Scharfman/Sports Imagery/Getty Images
Baltimore (AL) 4, Los Angeles (NL) 0
Game Scores:
BAL 5, LAD 2 @ LAD
BAL 6, LAD 0 @ LAD
BAL 1, LAD 0 @ BAL
BAL 1, LAD 0 @ BAL
MVP:
Frank Robinson

Why the Orioles won: With Jim Palmer, Wally Bunker and Dave McNally throwing three straight shutouts, it's hard to lose.
Why the Dodgers lost: Running into three straight shutouts in the high-mound era was tough, but six errors in Game 2 added embarrassment to a sense of frustration.
Memorable moment: Dodgers center fielder Willie Davis committed three errors in the fifth inning of Game 2, undermining Sandy Koufax.
Key stat: .192, the Dodgers' team-wide slugging percentage as they eked out a mere two runs in the series.