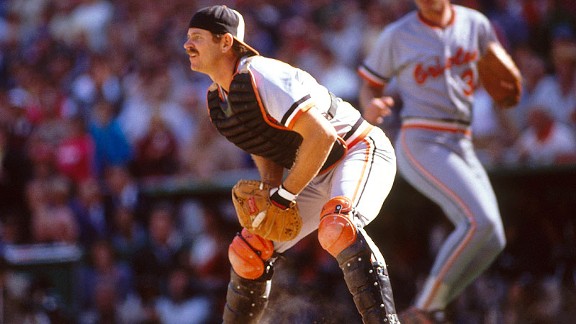 Focus On Sport/Getty Images
Baltimore (AL) 4, Philadelphia (NL) 1
Game Scores:
PHI 2, BAL 1 @ BAL
BAL 4, PHI 1 @ BAL
BAL 3, PHI 2 @ PHI
BAL 5, PHI 4 @ PHI
BAL 5, PHI 0 @ PHI
MVP:
Rick Dempsey

Why the Orioles won: Mike Boddicker (Game 2) and Scott McGregor (Game 5) tossed complete-game gems as the O's held the Phillies to a .228 OBP.
Why the Phillies lost: Using three starters to the O's four put rookie Charles Hudson in Games 2 and 5, losing both while giving up four HRs in 8 1/3 IP.
Memorable moment: O's skipper Joe Altobelli sent up four straight pinch-hitters in the sixth inning of Game 4, scoring two to take the lead.
Key stat: 1-for-20. Mike Schmidt's line for the series, with no walks or extra-base hits.