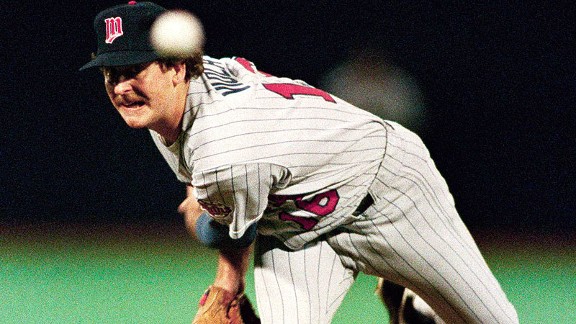 AP Photo/Jim Mone
Minnesota (AL) 4, St. Louis (NL) 3
Game Scores:
MIN 10, STL 1 @ MIN
MIN 8, STL 4 @ MIN
STL 3, MIN 1 @ STL
STL 7, MIN 2 @ STL
STL 4, MIN 2 @ STL
MIN 11, STL 5 @ MIN
MIN 4, STL 2 @ MIN
MVP:
Frank Viola
Why the Twins won: The Twins won all four of their home games in a series in which no road team won.
Why the Cardinals lost: Starters John Tudor, Danny Cox and Joe Magrane all had ERAs higher than 5.73.
Memorable moment: Game 6 was played at 4 p.m. ET. There hasn't been a day World Series game since.
Key stat: 63. Number of years since the Twins' previous title in 1924, when they were the Washington Senators.