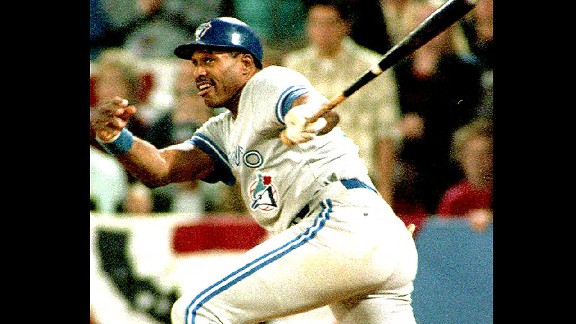 Jeff Haynes/AFP/Getty Images
Toronto (AL) 4, Atlanta (NL) 2
Game Scores:
ATL 3, TOR 1 @ ATL
TOR 5, ATL 4 @ ATL
TOR 3, ATL 2 @ TOR
TOR 2, ATL 1 @ TOR
ATL 7, TOR 2 @ TOR
TOR 4, ATL 3 @ ATL
MVP:
Pat Borders
Why Toronto won: The Blue Jays held on in one-run games; all four of their wins were in one-run games.
Why Atlanta lost: The Braves scored a total of just three runs from the seventh inning on in the Series.
Memorable moment: Ed Sprague hit a two-run homer in the ninth inning of Game 2 to give Toronto its 5-4 win.
Key stat: 20. The Braves scored 20 runs in the Series; the Jays 17. Yet Toronto won the title.