List: Five greatest second-half hitters
Updated:
July 17, 2014, 3:47 PM ET
ESPN.com
From Troy Tulowitzki to Mike Trout to Jose Abreu, the game's top offensive players from the first half were on hand for the All-Star Game at Target Field in Minneapolis. But who is primed to finish with the strongest second half? Perhaps someone's numbers will match those of the following players, who produced the best second-half offensive performances of the past 50 years (based on OPS).
1. Barry Bonds (2001, '02, '04)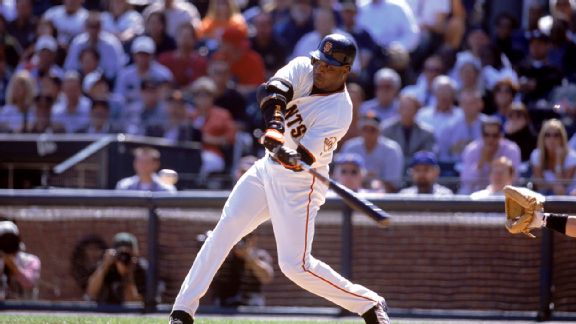 Tom Hauck/Getty ImagesYes, Barry Bonds owns the top three second-half performances. His OPS was 1.455, 1.432 and 1.421 in 2001, 2002 and 2004, respectively. Some other eye-popping numbers: .908 SLG in '01; .404 BA in '02; and 101 walks in '04. Wow.
*****
2. Albert Belle (1998)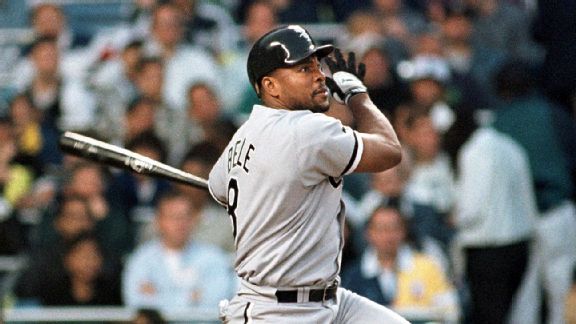 Henny Ray ABbrams/AFP/Getty ImagesAlbert Belle's unsung 1998 season included a 1.267 second-half OPS. He hit .387 with 31 HR, and his 58 extra-base hits and 230 total bases dwarf even Barry Bonds' totals. Although Belle finished as the AL OPS leader, he was only eighth in MVP voting.
*****
3. Ryan Howard (2006)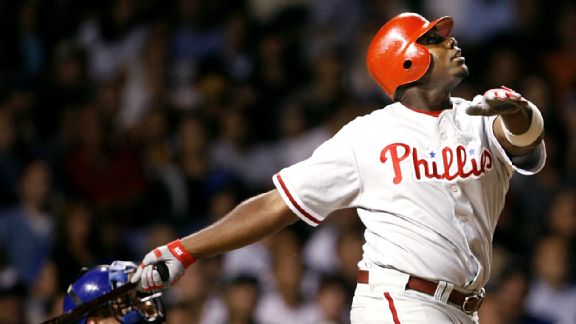 AP Photo/M. Spencer GreenA monstrous second half (1.259 OPS) carried Ryan Howard to the NL MVP award. He hit .355 with 30 home runs and had the best on-base percentage (.509) of anyone not named Bonds in the past 50 years.
*****
4. Jim Thome (2002)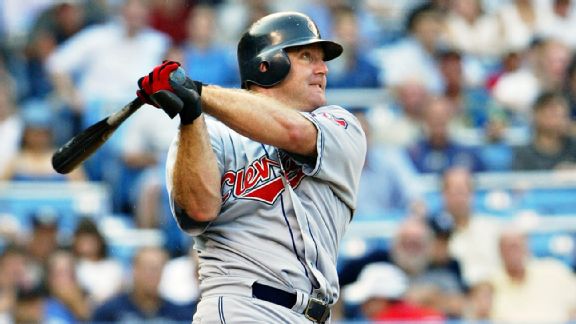 Linda Cataffo/Getty ImagesJim Thome finished his best season with a flourish, posting a 1.254 second-half OPS, highlighted by an .819 SLG in August alone. He ended the year with a career-high 52 homers and signed a five-year, $85 million deal with the Phillies in the offseason.
*****
5. Mark McGwire (1999)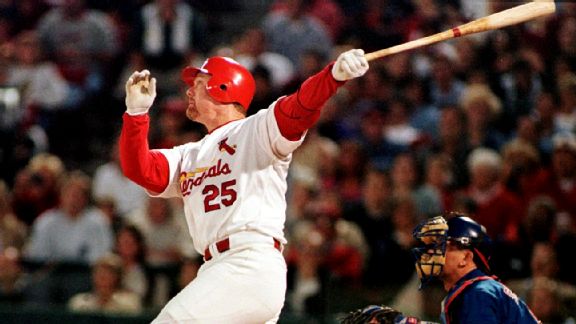 Peter Newcomb/AFP/Getty ImagesNo one has ever hit more second-half home runs than the 37 Mark McGwire mashed in 1999. In fact, 54 percent of his second-half hits left the ballpark. He also had a 1.236 OPS.
SPONSORED HEADLINES
MORE MLB HEADLINES
MOST SENT STORIES ON ESPN.COM
MLB ON ESPN.COM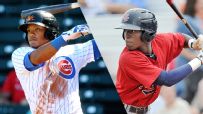 The Cubs and Twins have the top two farm systems in baseball.
EDITORS' PICKS
Ranking baseball's 30 farm systems for 2015.
Keith Law

What Ichiro Suzuki have left in the tank?
Jerry Crasnick »

Terry Francona wants the Indians to be better on defense in 2015.
Buster Olney