List: 5 top 'players to be named later'
Updated:
July 22, 2014, 1:03 PM ET
ESPN.com
As we approach the July 31 trade deadline, a number of deals will include a "player to be named later" -- typically, a minor league player sent to another team further down the line to finalize a trade. In fact, the July 5 trade that sent Jeff Samardzija and Jason Hammel from the Cubs to the A's included a PTBNL, going from Oakland to Chicago, but the player has yet to be determined.
Some PTBNLs have turned into productive major leaguers. Below is a list of the top five active players who were once players to be named later (ordered by career wins above replacement).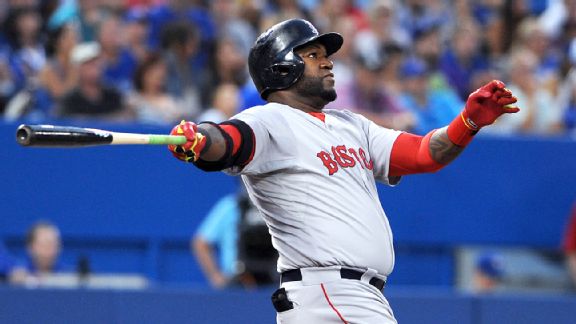 Dan Hamilton/USA TODAY SportsOn Sept. 13, 1996, Ortiz was the PTBNL as part of an Aug. 29 trade that sent Dave Hollins from Minnesota to Seattle. After six seasons with the Twins, Big Papi was released and then signed by the Red Sox on Jan. 22, 2003. The rest is history.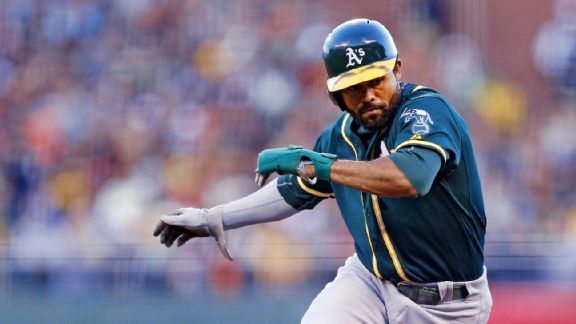 Bob Stanton/USA TODAY SportsOn Aug. 7, 2002, Crisp went from St. Louis to Cleveland to complete a July 19 trade for left-hander Chuck Finley. The Indians also got minor league pitcher Luis Garcia. Crisp, now with Oakland, has enjoyed a productive 13-year MLB career.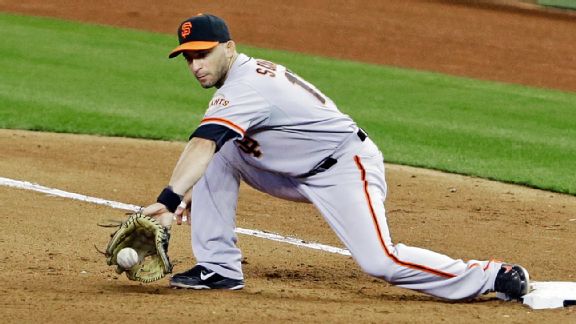 AP Images/Wilfredo LeeOn Aug. 30, 2000, Cleveland sent Scutaro along with Richie Sexson to Milwaukee as part of a seven-player deal. Scutaro, who debuted with the Mets in 2002, won a World Series with his current team, the Giants, in 2012.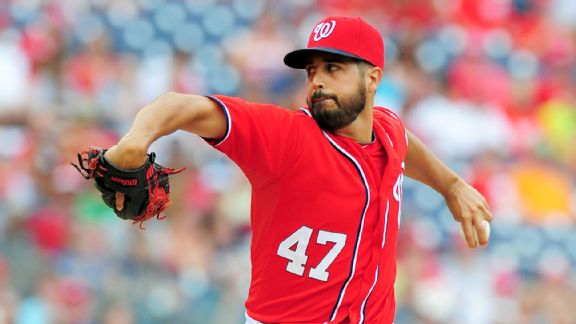 Evan Habeeb/USA TODAY SportsOn Dec. 8, 2005, Gonzalez was the PTBNL when the White Sox dealt him, Aaron Rowand and Daniel Haigwood to the Phillies for Jim Thome and cash. Gonzalez was traded back to Chicago in 2006 and then to Oakland, with whom he debuted in the majors in 2008.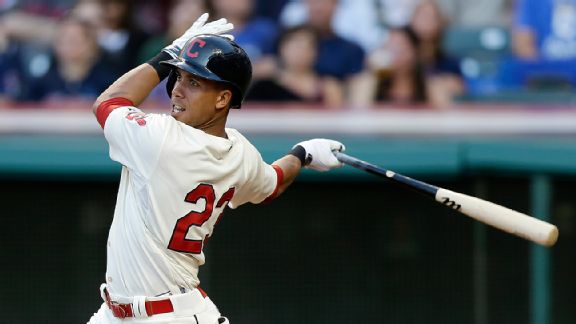 AP Photo/Tony DejakOn Oct. 3, 2008, Brantley was added as the PTBNL in a package from Milwaukee -- which included Matt LaPorta, Zach Jackson and Rob Bryson -- to Cleveland for CC Sabathia. A first-time All-Star this season, Brantley made his MLB debut in late 2009.
SPONSORED HEADLINES
MORE MLB HEADLINES
MOST SENT STORIES ON ESPN.COM
MLB ON ESPN.COM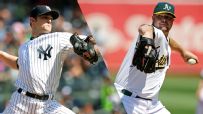 Jim Bowden lists the primary offseason targets for all 30 teams.