UFC on FX 7 January 19, 2013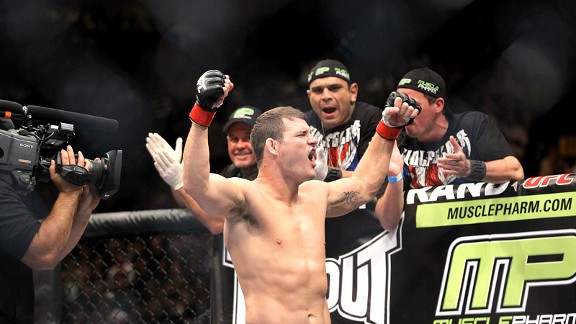 Ed Mulholland for ESPN.com
PREDICTION
This fight, for me, literally comes down to whether or not Bisping can survive the first six or seven minutes. I see a few stuffed takedowns early from Belfort. He stalks Bisping around the cage, gets the Brazilian crowd into a frenzy with a flurry or two … but can't get the finish. Then he gasses.
BISPING BY DECISION.
• Staff picks
• Conversation page
• Follow Brett Okamoto on Twitter
Send to Friend