Click the pics below to see which veteran each rookie should study.
Michael Beasley
Miami Heat
Carlos Boozer
Utah Jazz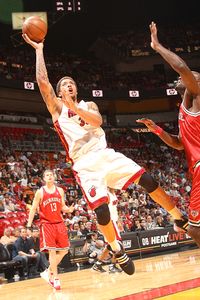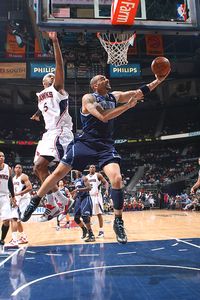 As Beasley's physique fills out during the next two seasons, he could really be a handful inside against most defenders. But first he has to commit to getting stronger and then using that added power. He sometimes is too good a shooter for his own good, often settling to stay on the perimeter.
Boozer routinely crushes people in the paint, banging and pushing his way to double-doubles. He also is ambidextrous and can finish with both hands. With Beasley's great hands and feel, he could learn to be just as good a scorer with his weak hand.
Photo credits: (l-r) Victor Baldizon/NBAE via Getty Images, Scott Cunningham/NBAE via Getty Images
David Thorpe is an NBA analyst for Scouts Inc. and the executive director of the Pro Training Center in Clearwater, Fla., where he oversees the player development program for more than 40 NBA, European League and D-League players. Those players include Kevin Martin, Rob Kurz, Luol Deng, Courtney Lee and Tyrus Thomas. To e-mail him, click here.