Click the pics below to see which veteran each rookie should study.
O.J. Mayo
Memphis Grizzlies
Kevin Durant
Oklahoma City Thunder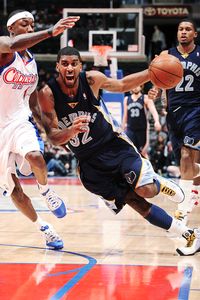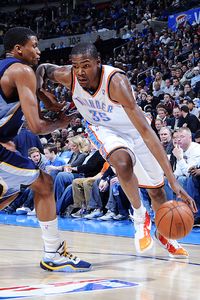 Last season, Durant often seemed satisfied just putting up big scoring numbers. This season, however, he has proven to be a do-it-all performer. And it's no surprise the Thunder have improved, too.
I'd like to see Mayo making the same progress from season to season. He might not be in KD's class as a player, but he still can improve greatly and build on his excellent first season. More drives, closer jumpers, more free throws and more boards from Mayo would lead to more wins for the Grizzlies.
Next rookie: Russell Westbrook
Photo credits: (l-r) Andrew D. Bernstein/NBAE/Getty Images, Larry W. Smith/NBAE/Getty Images
David Thorpe is an NBA analyst for Scouts Inc. and the executive director of the Pro Training Center in Clearwater, Fla., where he oversees the player development program for more than 40 NBA, European League and D-League players. Those players include Kevin Martin, Rob Kurz, Luol Deng, Courtney Lee and Tyrus Thomas. To e-mail him, click here.