Click the pics below to see which veteran each rookie should study.
Russell Westbrook
Oklahoma City
Dwyane Wade
Miami Heat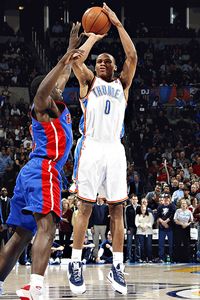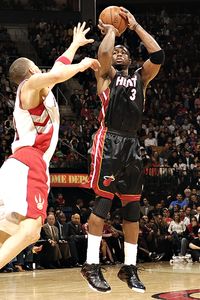 When Wade is at his smoking-hot best, he's both a dynamic athlete and a skilled midrange shooter. That combination is necessary for Wade to be special, because some teams often build a wall around the rim and force him to make jumpers.
Westbrook is incredibly athletic with and without the ball, so imposing his will on most possessions by using that gift gives him an advantage almost every time. And he is learning to do that now. But if he also gets his midrange game to work efficiently, he'll be headed to the All-Star Game and the Thunder will be playing in late spring.
Photo credits: (l-r) Layne Murdoch/Getty Images, Ron Turenne/Getty Images
David Thorpe is an NBA analyst for Scouts Inc. and the executive director of the Pro Training Center in Clearwater, Fla., where he oversees the player development program for more than 40 NBA, European League and D-League players. Those players include Kevin Martin, Rob Kurz, Luol Deng, Courtney Lee and Tyrus Thomas. To e-mail him, click here.