Discussion
NBA's most overpaid, underpaid
Crunching #NBArank numbers to figure out which ballers are worth the price tags
Updated:
December 3, 2011, 9:05 PM ET
By
Larry Coon
| Special to ESPN.com
I normally couldn't care less what someone else makes. The thought rarely enters my mind in my day-to-day life. But it's different for NBA players. In addition to the understandable fascination with such obscenely high earnings, the league's system is built upon their salaries -- for example each team must adhere to a salary cap, and trades are strictly controlled according to the salaries of the traded players.
So forgive us for prying, NBA players, but there's a public ...

Read full story
ESPN.com's NBA Player Rankings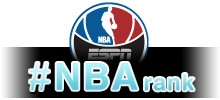 Follow the NBA on ESPN: Twitter / Facebook
We're ranking every NBA player -- and counting them down on Twitter, from No. 500 to No. 1. Follow the discussion at
#NBArank
.
TEAM-BY-TEAM PAGES
PLAYER RANKINGS
SPECIAL FEATURES
---
THE TRUEHOOP NETWORK
JustinVerrier

Justin Verrier


Uhhhhhhh.https://t.co/22PmunZXM5
6 minutes ago

MyMikeCheck

Michael Wallace


With Game 6 win in Charlotte, the Miami Heat extended their franchise record to 17 consecutive playoff series with at least 1 road victory.
12 minutes ago

BaxterHolmes

Baxter Holmes


Slated to talk Lakers and Luke Walton on @SportsCenter in a bit. Here's my column on the tall task ahead of Luke: https://t.co/hlZWbMZpTR
18 minutes ago

JustinVerrier

Justin Verrier


From last night: It's a make-or-miss league, Steve Clifford says, and Kemba's moment was cut off by the improbable. https://t.co/YpXX9aCaGW
51 minutes ago

ESPNForsberg

Chris Forsberg


IT also hoping to change Boston's lottery luck when he represents them on stage next month. https://t.co/GDgsPzyZGE
about an hour ago

ESPNForsberg

Chris Forsberg


Stung by Celtics early playoff exit, Isaiah Thomas says, "I promise you I'll be back better."https://t.co/bnRsWmsEBO
about an hour ago

MyMikeCheck

Michael Wallace


Wallace: Wade's dagger 3s deliver last word to shut up Purple Shirt Dude, lead Heat home for Game 7 https://t.co/JlcbAN76EI
about an hour ago

mfr234

mfr24


30:30⏲ @WindhorstESPN "Heat fans are some of the best fans in the NBA..arena is always full..toughest places to play https://t.co/vTouxKLGJo
about an hour ago

AminESPN

Amin Elhassan


Come for the weed talk, stay for the use of the word "inculcate" https://t.co/CjCw10rxFV
about an hour ago

andrewthehan

Andrew Han


I make up 20% of this 5-on-5 with @kevinarnovitz, @AminESPN, @tomhaberstroh & @kpelton. Mom text: "Why not 100%?" https://t.co/9nidYKwBIa
about an hour ago

DanWoikeSports

Dan Woike


Austin Rivers once said he'd score 100 on Cousy. Friday, he looked like he went 10 with Marciano https://t.co/f9VgvSkcXk
about 2 hours ago

andrewthehan

Andrew Han


"I was showing Ethan *how* to use Tinder." - @BigWos with a credible "I was hacked" excuse. https://t.co/cyGy9DENOX
about 2 hours ago

thexbox23

enrique lecca


@tomhaberstroh @TrueHoopTV 😂😂😂. Sometimes Charles Barkley is right lol
about 3 hours ago

pragmatic

scott carter


The "Hinkie" section includes an interesting discussion of anti-intellectualism in sports. https://t.co/cJCoJMRgqA
about 3 hours ago

gilbertsiahaan

Gilbert Siahaan


"Perfect can be the enemy of good." - @TRUEHOOPTV
about 3 hours ago

andrewthehan

Andrew Han


I make up 20% of this 5-on-5 with @kevinarnovitz, @AminESPN, @tomhaberstroh & @kpelton. Mom text: "Why not 100%?" https://t.co/9nidYKwBIa
about 5 hours ago

ArashMarkazi

Arash Markazi


The Clippers became the first team in NBA history to blow a two-game series lead three times in four years. https://t.co/CqJyN9Amws
about 5 hours ago

ArashMarkazi

Arash Markazi


Bad luck aside, Clippers again fall short of postseason goals. https://t.co/CqJyN9Amws
about 6 hours ago

MyMikeCheck

Michael Wallace


Wallace: D-Wade's dagger 3s deliver last word to shut up Purple Shirt Dude, lead Heat home for Game 7 https://t.co/JlcbAN76EI
about 6 hours ago

BaxterHolmes

Baxter Holmes


Luke Walton and the Lakers win the moment, but tall tasks remain ahead. My column: https://t.co/hlZWbMZpTR
about 7 hours ago