Discussion
Top NBA amnesty candidates
Andray Blatche, Carlos Boozer and Darko Milicic all could be sent packing
Updated:
July 9, 2012, 7:07 PM ET
By
Larry Coon
| ESPN Insider
The NBA's July moratorium comes to an end Tuesday, so beginning Wednesday teams are free to put ink to paper, collectively committing hundreds of millions of dollars to this year's pool of free agents. But just as many once-prized purchases eventually find their way to pawn shops and donation bins, the NBA provides its teams with an opportunity to do a little housecleaning of their own.
It's the amnesty clause -- a one-time opportunity to kick a player to the curb, and take his contract off the team's books.
This year's amnesty period runs from July 11 to 17, during which teams may waive one player. The team must continue to pay his salary, but the player no longer counts against the team's salary cap or luxury tax. For teams looking to clear cap space to chase free agents or reduce an onerous luxury-tax bill, the amnesty clause can be a magic bullet.
Here are the ground rules: Amnesty is a one-time opportunity, so the seven teams that used the amnesty clause in 2011 (see sidebar) have to sit and watch this time. To be eligible, the player must have been with the team continuously since day one of the current CBA. In other words, a team cannot use the amnesty clause on any player it has signed or acquired via trade under the new agreement. And once he is waived via the amnesty provision, the team cannot reacquire the player for the life of his waived contract.
Teams are free to choose the year in which they use the amnesty clause on a player, or to not use the amnesty clause at all. The 23 teams that didn't dump a player last December can take advantage of the opportunity this week, or they can wait another year.
And proving that one man's junk is another man's treasure, the amnesty clause also gives teams the opportunity to pluck players off the waiver wire at a reduced rate. Other teams can submit a bid for a player who has been waived via the amnesty clause, in a process called a partial waiver claim. The team with the highest bid gets to keep the player, paying only the amount of its bid. The waiving team then gets to reduce the amount it still owes the player by a corresponding amount.
For example, last season the New York Knicks used their amnesty clause on Chauncey Billups, who had one year left on his contract at about $14 million. The Los Angeles Clippers submitted a winning bid for about $2 million. Billups became a Clipper with Los Angeles paying $2 million of his salary, and the Knicks picking up the remaining $12 million.
Partial waiver claims are available only to teams under the salary cap, and a team's bid amount can't exceed its cap room. This keeps players who have been waived via the amnesty clause from congregating together and joining contending teams at cut-rate prices.
Teams must meet a minimum payroll each year, which this season is 85 percent of the salary cap. Even though players waived via the amnesty clause are wiped from the team's books, they still count toward the team's minimum payroll obligation -- so teams don't have to shy away from using the amnesty clause because they need to have more salary on their books.
With the ground rules out of the way, here's our annual team-by-team breakdown of which teams are likely to use their amnesty waiver this season, and which players are likely to be set free. Keep in mind that most teams are in no rush to cut productive players, even if they are expensive. Unless the team needs to clear additional cap room for a free agent or get out from under a hefty luxury-tax bill, it is much more likely to keep its players than to pay them to leave.
To read more of which players Larry Coon thinks will be let go through the NBA's amnesty clause, become an Insider today.
Insider
2012 NBA Offseason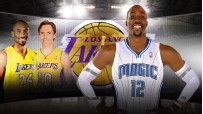 Follow the NBA on ESPN:
Twitter / Facebook / Google+
LATEST CONTENT
ANALYSIS
REGULAR FEATURES