Discussion
Jeremy Lin's Rockets get tire sponsor
A company that became a sponsor of the New York Knicks thanks to "Linsanity" is following Jeremy Lin to Houston.
Maxxis Tires, a tire brand whose global headquarters are based in Taiwan, announced Tuesday afternoon that it would become a sponsor of Lin's new team, the Houston Rockets.
The company says it will be guaranteed one minute of television exposure through courtside LED signage during Rockets home games and, as part of its contract, gets to sponsor a promotional night.
This ...

Read full story
2012 NBA Offseason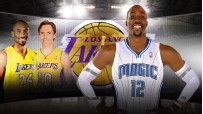 Follow the NBA on ESPN:
Twitter / Facebook / Google+
LATEST CONTENT
ANALYSIS
REGULAR FEATURES
ramonashelburne

Ramona Shelburne


Or why Anthony Davis might still need to develop a "go-to" move https://t.co/EiVTj64mZX
about an hour ago

SherwoodStrauss

Ethan Strauss


Draymond Green, essential man http://t.co/f4hC3INL8V
about 2 hours ago

tomhaberstroh

Tom Haberstroh


The Pelicans learned Monday morning it wasn't their time. But for an Anthony Davis-led team, time is on their side. http://t.co/7CPEQwVTCO
about 3 hours ago

tomhaberstroh

Tom Haberstroh


The Pelicans learned Monday mornjng it wasn't their time. But for an Anthony Davis-led team, time is on their side. http://t.co/7CPEQwVTCO
about 3 hours ago

ramonashelburne

Ramona Shelburne


@Max_Kellerman That storyline has become so existential
about 3 hours ago

SherwoodStrauss

Ethan Strauss


Asked Draymond about the past. When I dissed his Summer League shooting: "I was HOT. Steaming. Didn't take it well. Wanted to fight you."
about 3 hours ago

ramonashelburne

Ramona Shelburne


I'm telling you, this lady @MerrillLiz writes movies. http://t.co/R8MgOPTNZG
about 3 hours ago

warriors

Golden St. Warriors


@ArashMarkazi You know it. http://t.co/ZAxktc8VHa
about 4 hours ago

ArashMarkazi

Arash Markazi


The Warriors win and Netflix orders 13 new episodes of "Full House." Solid day for the Bay. http://t.co/mLpPJ838Hz
about 4 hours ago

ArashMarkazi

Arash Markazi


Rob Kuznia, who won a Pulitzer on Monday, left journalism six months ago and now works in public relations at USC. https://t.co/pjkfzD5fah
about 4 hours ago

ESPNNBA

NBA on ESPN


Curry's insane pass to Bogut, Iguodala's alley-oop, Butler's monster slam! Top 3 plays of the night: http://t.co/sO7I5txeYs
about 4 hours ago

tomhaberstroh

Tom Haberstroh


Anthony Davis: "An L is an L."
about 4 hours ago

tomhaberstroh

Tom Haberstroh


Via @ESPNStatsInfo, Anthony Davis shot 3/12 vs. Draymond Green and 5/9 vs. everyone else.
about 4 hours ago

tomhaberstroh

Tom Haberstroh


Stephen Curry just casually dropped "ever-present" in a postgame press conference. @SherwoodStrauss is fist-pumping in the corner.
about 4 hours ago

ESPNStatsInfo

ESPN Stats & Info


Common bonds- Klay Thompson & Jimmy Butler- 25 yr old guards- 4th season in NBA- 1st time All-Stars- Scored 14 pts in 4th q tonight
about 5 hours ago

tomhaberstroh

Tom Haberstroh


Steve Kerr on the Pelicans: "To quote the great Dennis Green, 'They are who we thought they were or something like that.'"
about 5 hours ago

ESPNNBA

NBA on ESPN


Best home win % (Incl Playoffs)'85-86 BOS: 50-1 .980'49-50 LAL: 36-1 .973'95-96 CHI: 49-2 .961'70-71 MIL: 42-2 .955'14-15 GS: 41-2 .953
about 5 hours ago

ArashMarkazi

Arash Markazi


L.A. normally hates the Bay, but it seems Lakers fans hatred for the Clippers has made most of them Warriors fans this postseason.
about 5 hours ago

kpelton

Kevin Pelton


@AminESPN #advancedstats
about 5 hours ago

kpelton

Kevin Pelton


@AminESPN Klay now averaging 24.7 ppg career in three April 20 games (two playoffs).
about 5 hours ago