Discussion
Just the beginning for Kyrie Irving
Greatness not far behind as Cavs' wunderkind takes All-Star Weekend by storm
HOUSTON -- Kyrie Irving came to All-Star Weekend on a mission to make fans take notice of his remarkable talent.
The second-year Cleveland Cavaliers guard certainly has a way of getting everyone's attention.
After scoring 32 points in the Rising Stars challenge on Friday, Irving followed up on Saturday with a near record-setting effort to win the 3-Point Shootout. Next up on Irving's agenda: his debut in Sunday's All-Star game.
"This weekend was just basically about earning everybody's ...

Read full story
2013 NBA All-Star Game On ESPN.com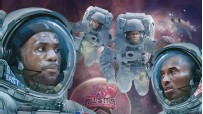 Follow the NBA on ESPN:
Twitter / Facebook / Google+
LATEST CONTENT
REGULAR FEATURES
IzzyESPN

Israel Gutierrez


I'm done with the football stuff. Time to buy a Christmas tree.
6 minutes ago

ESPNNBA

NBA on ESPN


New pix from Rondo, Harden and new Sacramento King Rudy Gay in our NBA social media gallery: http://t.co/BmsYHcjVVI http://t.co/IkCEQsWaEZ
25 minutes ago

jadande

J.A. Adande


So after spending a Grand on a Super Bowl ticket you gotta spend another $51 to ride a bus to the game? No thanks http://t.co/4j1C2mhezn
27 minutes ago

jadande

J.A. Adande


5-on-5:Assessing Kobe's return to action http://t.co/WnWiSZJpTR via @espnnba
33 minutes ago

ESPNNBA

NBA on ESPN


Injury updates from around the NBA:Pondexter (MEM): out indef. (foot)Evans (NO): out 2 weeks (ankle)Pachulia (MIL): out 1 month (foot)
38 minutes ago

IzzyESPN

Israel Gutierrez


"@Nick_Calathes15: Game time http://t.co/fnineLZQjN" Looks like a future Gator to me.
48 minutes ago

TrueHoop

Henry Abbott


RT @Nasteedunx: @TrueHoop Jason Kidd says, "No. No, I haven't" #nba
49 minutes ago

IzzyESPN

Israel Gutierrez


The end.
53 minutes ago

IzzyESPN

Israel Gutierrez


And I'll save people the trouble. Yes, I've played sports plenty. Still do. And I'm probably better at it than the ppl who say I haven't.
53 minutes ago

TrueHoop

Henry Abbott


Poll (inspired by this @TrueHoopTV http://t.co/Iu2kUp760y): You ever seen an NBA coach or assistant coach check a phone during a game?
53 minutes ago

IzzyESPN

Israel Gutierrez


Heck, most of us love all the offense anyway. That overused "flag football" reasoning is so dumb. We've never heard of a middle ground?...
54 minutes ago

IzzyESPN

Israel Gutierrez


...protecting people from themselves sometimes. And believe me, if defenses are made less significant by rules, we'll all still watch...
about an hour ago

IzzyESPN

Israel Gutierrez


We're all being selfish if we just say "they know what they're getting into," because sometimes they don't. There's nothing wrong with...
about an hour ago

IzzyESPN

Israel Gutierrez


You know who else was ok with the violence of the sport? Junior Seau. You think he'd reconsider if he knew the consequence?...
about an hour ago

IzzyESPN

Israel Gutierrez


..People continuously getting limbs blown up and brains getting damaged so we can all be entertained and further line rich folks' pockets?..
about an hour ago

IzzyESPN

Israel Gutierrez


This "football is a violent sport" argument is so tired (no offense at all to Plaschke) and easy... So we're supposed to ignore ...
about an hour ago

IzzyESPN

Israel Gutierrez


Twitter rant coming, just a heads up...
about an hour ago

TrueHoop

Henry Abbott


RT @Lockedonsports: From @TrueHoop today @KyleKorver shoots every day as long as he can as long as he shoots at full speed. The minute not …
about an hour ago

IzzyESPN

Israel Gutierrez


"@sportsyack: #Browns safety TJ Ward is listed at 5'10", 200 lbs. Gronk is 6'6", 265. I guess Ward should've hit him higher..." Yes.
about an hour ago

IzzyESPN

Israel Gutierrez


"@USCHolmey: What's so funny, @IzzyESPN ?" Paige. Always Paige.
about an hour ago