NBA SCOREBOARD
POSTSEASON
TOP PERFORMERS
- 05/27/16
Star Search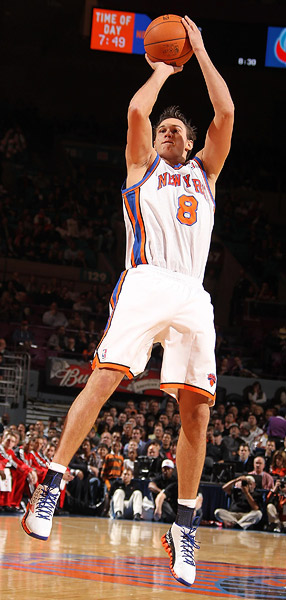 (Nathaniel S. Butler/NBAE/Getty Images)
Danilo Gallinari wants to be a N.Y. superstar, but does he have what it takes?
Ian O'Connor »
Fantasy Focus
By Seth Landman
ESPN Fantasy

Horford
• The Jazz head to Atlanta on Friday night, and it'll be a battle of two teams who appear to be going in opposite directions at the moment. Keeping that in mind, I still love the matchup for Al Horford, as the Jazz just don't have the interior defensive presence to keep him from going off.
• The Pacers and Rockets have both put up some big offensive numbers on multiple occasions this season and, seeing as Yao Ming won't play, there's a good chance the matchup will turn into a track meet. Get anyone on your roster from both teams into your lineup and reap the benefits.
• Samuel Dalembert is back in the starting lineup and putting up nice numbers for the Kings, and any time a halfway decent big man goes up against the Suns, it's a good idea to get him into your lineup.