FORD'S PRE-DRAFT WORKOUT TOUR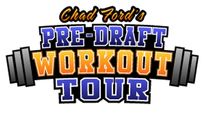 Chad Ford caught up with some of the top prospects in the 2009 NBA draft to see what they were doing to prepare for life in the big leagues.
PREVIOUS NBA DRAFTS
2008
Coming Home

Chicago native Derrick Rose was selected with the first overall draft pick by the Bulls.
2007
Oden's The One

Greg Oden and Kevin Durant went 1-2 in what could go down as one of the best drafts ever.
INSIDER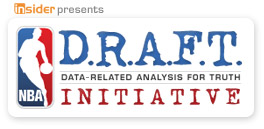 DRAFT CONVERSATIONS
Which NBA prospect would be a good fit on your team? Wanna talk 2009 NBA draft? Join the conversation.
THE ROOKIE RETURNS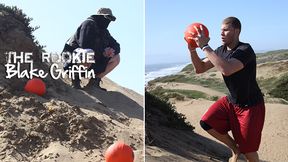 Wonder what projected No. 1 pick Blake Griffin is doing in preparation for the pros? The Rookie
Episode 3

| 2

| 1

| Blake's blog 3

DRAFT INFORMATION
What: 2009 NBA draft
When: June 25, 2009
7 p.m.-12 a.m. ET
Where: Madison Square Garden, N.Y.
Rounds: Two rounds