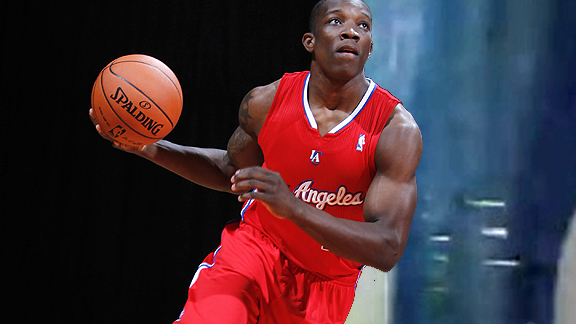 Backup Calling Bledsoe
A point guard by nature, Eric Bledsoe spent his only season at Kentucky supporting the best 1 in college basketball, John Wall.
Now, he'll enter his first pro season as the caddy for one of the NBA's premier points in Baron Davis.
But one of the new Clippers said he's looking forward to learning from his new all-pro teammate. And life in L.A.
"It's real nice," he said with a grin.
Even if that means Bledsoe, selected No. 18 overall, may have to knock off some rust playing on the ball when the season starts.
"It's going to be good and bad," Bledsoe said of moving back to the point. "I have to learn how to run a team and also learn how to play off my teammates. You just have to stay positive."