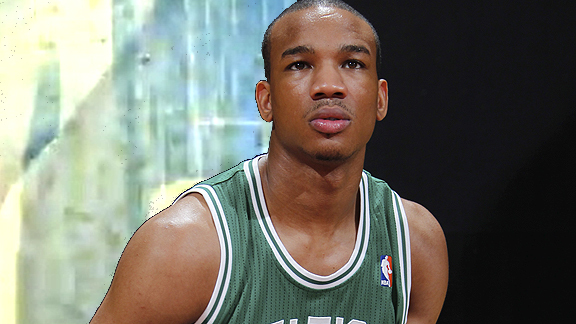 Bradley Ready To Run
Avery Bradley draped himself in a Celtics jersey for the first time in mid-August for the annual rookie photo shoot and liked what he saw.
"It feels good to have 'Boston' and my name on the back," Bradley said. "It's cool."
Playing in it, though, would have to wait.
While the majority of the players in Tarrytown, N.Y., passed the time dunking and horsing around on the courts at the Knicks' practice facility, Bradley was relegated to occasional light shooting after undergoing arthroscopic surgery on his left ankle more than a month earlier.
The wait will be worth it for the Texas guard.
"A lot of people don't get this chance to play for a team of this caliber" he said. "I just have to make the most of it and learn from these other guys."