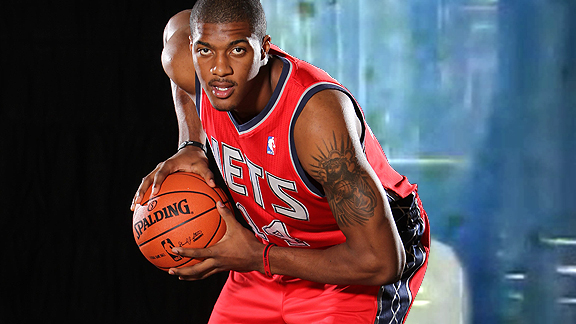 Facing The Crowd
Derrick Favors has seen a lot of new faces in the whirlwind of interviews and workouts since being selected No. 3 overall by the New Jersey Nets.
Except for the one who will sign his paychecks.
"I've met the head coach but not the owner [Mikhail Prokhorov]," Favors said in mid-August. "The general manager, everybody else but the owner."
"If he wants to meet me I'm in the gym," he said with a grin.
The 6-foot-10, 245-pound Favors is hard to miss.
And he hopes to keep it that way in his first NBA season.
"I'm happy they picked me, and I'm just happy to be a part of what they do," he said.