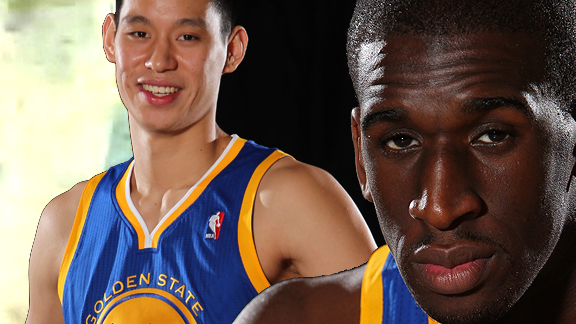 New Era For Dubs, Duo
Ekpe Udoh may not recall the different set of uniforms the Warriors wore last season, let alone a new ownership group. But for Jeremy Lin, a Bay Area native, the differences in Golden State this season are obvious.
"From being a fan for a while I know the history," said Lin, who signed with Golden State this summer as an undrafted free agent. "It's just exciting because everyone's kind of buzzing about the Warriors right now because of the new ownership and all the changes going on."
Udoh, the No. 6 overall pick, may have to wait until at least the second half of the season to don the Dubs' new duds after injuring his wrist. But that hasn't deterred his high hopes for the season.
"Playoff run," he said. "Put my name on it, sign it. ... But I wouldn't put my check on it. That's fresh."